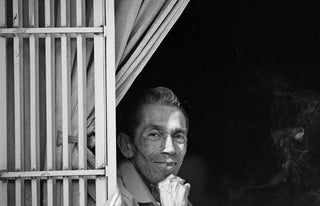 S
Ghetto Pass was a written tour of "the people and places of browner territories". Yesterday photo-auteur Diana and I frolicked about El Barrio with hopes of capturing a beautiful spring day in pictures.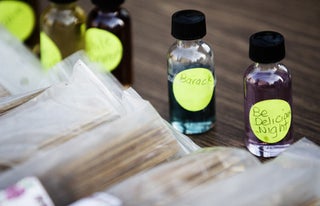 S
It's all about the name. Which oil do you think smells most seductive: "Barack" or "Be Delicious Night"?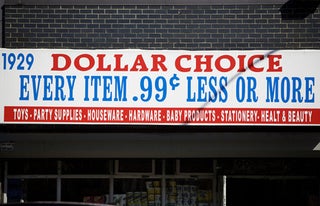 S
Since 1929? Impressive. I like the pricing flexibility in the sign. It's like a restaurant advertising: "Everything is Hamburgers, or chicken or vegetable." Can't lose, really.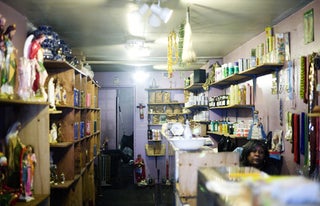 S
Good place to shop for your white elephant gift?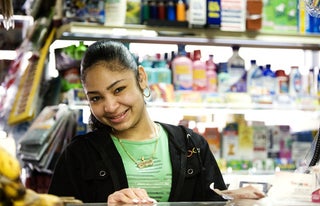 S
This girl was so cute. First she was like, oh no, don't take my picture. Then a half-second later her cheeks were probably throbbing from all the camera-mugging.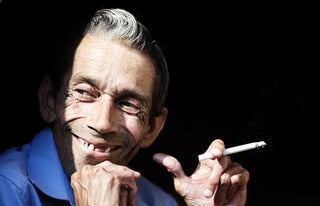 S
We loved this guy. He had a copy of an old newspaper which had the same picture and pose that you see here. Only 30-40 years ago. It's his "Blue Steel"! He's lived in East Harlem for 59 years. I think he has a Puerto Rican Frank Sinatra look about him.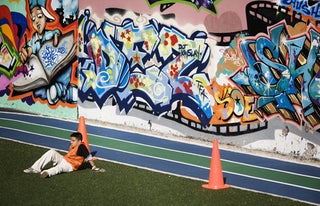 S
Apparently, the kids like to match their vest with the traffic cone and graffiti these days.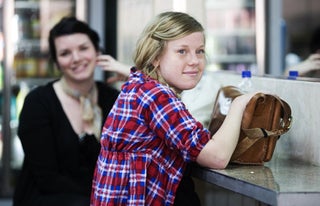 S
Awww, it feels so much safer in East Harlem these days.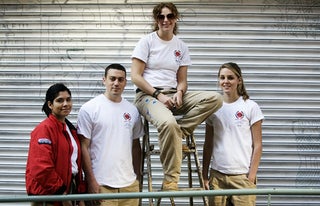 S
See, I wasn't lying! Gang Gentrification will not let you down! (we kid the liberal do-gooders, but these guys and gals are with City Year and are doing wonderful things in the neighborhood. I presume.)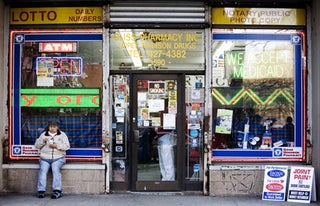 S
Look at all this pharmacy has to offer. Now ask if your downtown pharmacy is up to the challenge of being America's Next Top Pharmacy.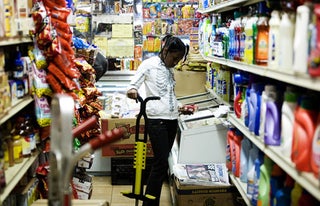 S
When was the last time you were in a bodega with your fancy-schmancy pogo stick?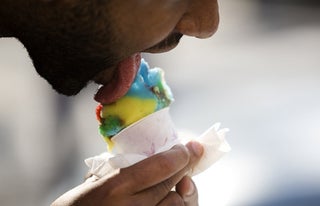 S
There's only one rule in Spanish Harlem: you can't leave without getting your multi-colored icey on. Mmm, tastes like flan!

And that's a wrap for this summery spring weekend. Reach me at TAN if you need to. And I'll see you next Saturday. Same TAN-time, same TAN-channel.