S
New York has a fancy matrix graphic in which it pretends to identify which Twitterers are insipid or insightful. Oh, New York: Even Twitter's insights are insipid. Today's banalities: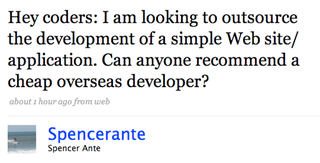 S
BusinessWeek writer Spencer Ante offshored.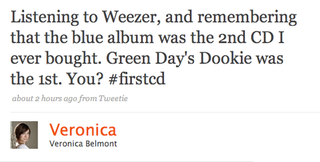 S
Revision3 videoblogger Veronica Belmont revealed her musical tastes.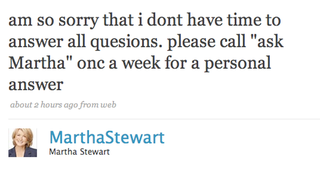 S
Domestic tyrant Martha Stewart apologized.


S
Gizmodo blogger Matt Buchanan pumped himself up.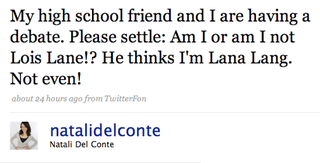 S
CNET video host Natali Del Conte revealed her superhero fetish.

Did you witness the media elite tweet something indiscreet? Please email us your favorite tweets — or send us more Twitter usernames.