S
Everyone's joining Twitter, did you know? Even New York Times editor Bill Keller has gotten on board, we hear — and he's just as self-promotional as the rest! Today's other Twitter trivia.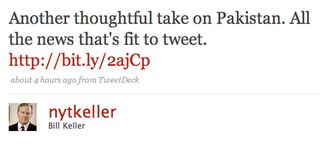 S
Timesman-in-chief Bill Keller shilled for the Gray Lady.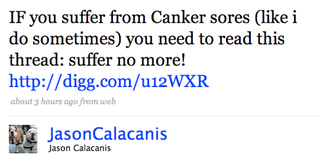 S
Mahalo funtrepreneur Jason Calacanis offered a metaphor for his career.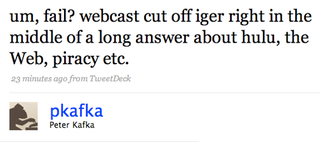 S
AllThingsD daddyblogger Peter Kafka experienced technical difficulties.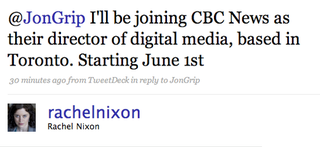 S
Rachel Nixon discovered there are media jobs to be had in Canada. (Let's all move north!)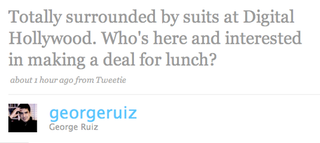 S
Videoblogger talent rep George Ruiz blended in with the suits better than he thought.

Did you witness the media elite tweet something indiscreet? Please email us your favorite tweets — or send us more Twitter usernames.