S
Twitter is like a real-time conversation! And just like many conversations, sometimes you want to cover your ears, Eric Eldon, Micki Maynard, Ellen McGirt and others teach us: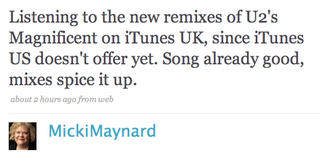 S
New York Times Detroit bureau chief Micki Maynard pursued her love of U2 to absurd lengths.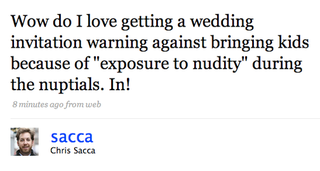 S
Ultrapretentious startup consultant Chris Sacca got excited about a nude wedding.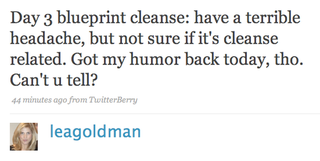 S
Marie Claire features editor Lea Goldman contracted the Blueprint Cleanse flu.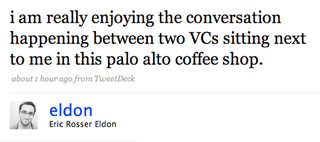 S
VentureBeat snooper Eric Eldon listened in.



S
Fast Company writer Ellen McGirt made an obscure Blueprint Cleanse reference, we think.

Did you witness the media elite tweet something indiscreet? Please email us your favorite tweets — or send us more Twitter usernames.