S
At least the Twitterati's woes were entertaining today: The mayor of San Francisco talked about butts; Paul Carr named Julia Allison's new scandal and a newspaper editor swore oddly at the difficulty of blogging.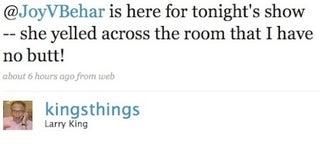 S
CNN's Larry King is documenting your sexual harassment and doesn't have to take it, crazy View lady!

S
Jimmy Fallon took the fate of his iPhone way too personally.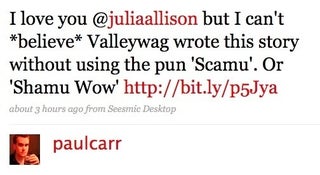 S
Paul Carr edited our copy (someone should!).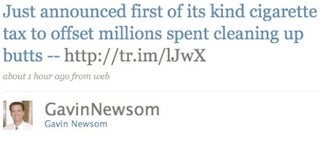 S
The liberal mayor of San Francisco bragged about a new form of taxation he invented, and about handling butts. Typical.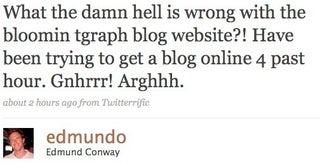 S
The Telegraph's Edmund Conway was reduced to gibberish by his blogging system.


Did you witness the media elite tweet something indiscreet? Please email us your favorite tweets - or send us more Twitter usernames.