The Daily Show relegated its Times mockery to Twitter; Glenn Greenwald has had it with all of you poseurs covering the Obama Administration and Susan Orlean has maybe had it with everything, period.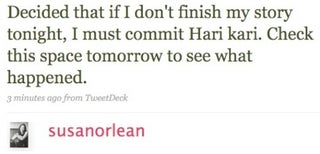 S
The New Yorker's Susan Orlean wasn't about to let social pressure keep her from blogging about suicide

S
Salon's Glenn Greenwald pulled his punches with regard to the White House Press Corps, as usual.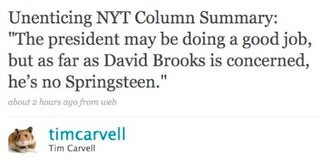 S
The Daily Show's Tim Carvell was not impressed with the Times' sales pitch.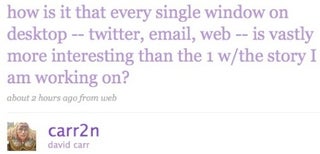 S
David Carr found himself easily distracted from his work for the Times.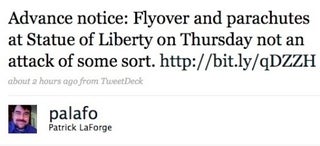 S
But his colleague Patrick LaForge seemed to relish his new job: Assuring New Yorkers of various things that will not, in fact, kill them.