S
The Twitterati weren't themselves: Caroline McCarthy was mistaken for airline staff; a Guardian writer turned into one of the Stepford Wives and a professional tattoo aficionado found himself destroying art.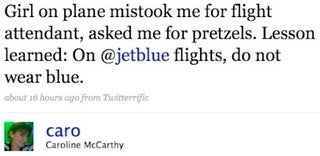 S
CNET's Caroline McCarthy discovered her attire was inappropriate.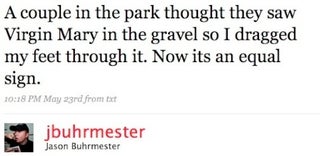 S
Inked magazine editor Jason Buhrmester reveled in his own sacrilege.

S
Boing Boing's Joel Johnson had a good question to ask about D.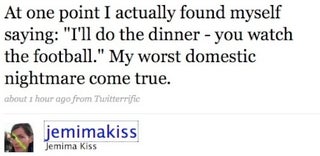 S
The Guardian's Jemima Kiss could hardly contemplate what she'd become.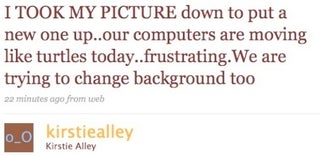 S
Kirstie Alley became acquainted with the less happy side of Twitter.


Did you witness the media elite tweet something indiscreet? Please email us your favorite tweets — or send us more Twitter usernames.