S
The Twitterati tried on new roles: A Salon correspondent got a science fiction lecture from the president; a Wired reporter reviewed an X-Ray and a doctor lamented the lack of strange women.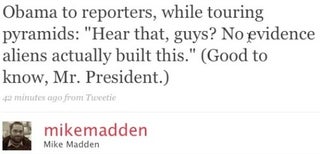 S
Salon's White House correspondent Mike Madden got some free fact-checking help from President Obama.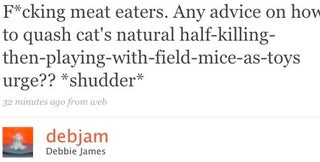 S
Welsh journalist Debbie James asked the omnivores how they keep from lapsing into wanton cruelty.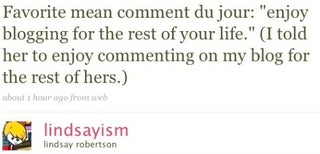 S
Videogum's Lindsay Robertson kinda liked being condescended to.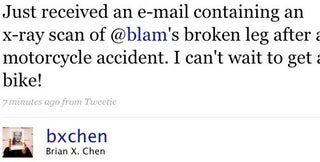 S
Leering at a cooperative car-accident victim turned Wired's Brian Chen on.

S
O'Reilly's Mark Drapeau, Ph. D., contemplated the intersection of sociology and meteorology.





Did you witness the media elite tweet something indiscreet? Please email us your favorite tweets — or send us more Twitter usernames.