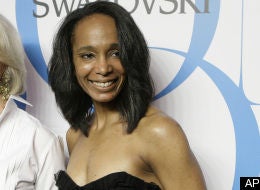 Pulitzer-winning critic Robin Givhan is the Fashion Editor of the Washington Post, but today she totally broke some news. There has been a shake-up at the White House! The East Wing of the White House. (That is the lady wing.)
Michelle Obama fired her chief of staff Jackie Norris, who's been with Michelle since the Iowa caucuses, and replaced her with White House lawyer Susan Sher. Scandal! Sort of! Except Norris is getting a new job as senior adviser to the Corporation for National and Community Service, a key, grant-giving part of the big Obama volunteering initiative. So it's not really so much of a firing.
But still: shake-up! The real news here, actually, is that newish Post publisher Katharine Weymouth forcing Givhan to actually move to DC after years of writing about fashion from here in New York, where it actually exists, has paid off!