Because he's glutton for punishment, we sent Gawker operative Stephen Kosloff to the after party for the Webby awards last night. These are his stories.
You can find the rest of Stephen's work here.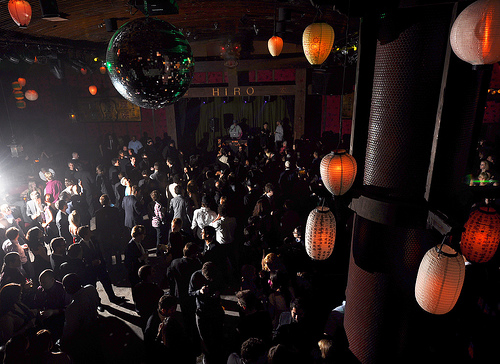 Webtards. Webonomics. Conwebulations. This is the afterparty for the Webby awards at the Hiro Ballroom in Manhattan's Chelsea district, and it seemed as if as soon as I walked in someone stuck some kind of microchip in my brain and I was like, "Ow, I hate you!"
It was a fun party, an abundance of suits aside. Maybe one day I will have some insight into my aversion to business suits, but until then, I'm just going to flop around, all ungainly, in the muck of said aversions.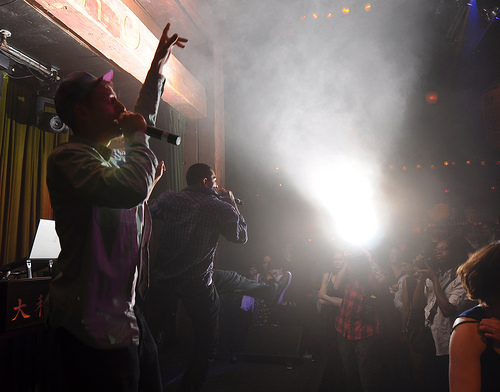 Dear reader,
these are the Beatards. They performed first and they sang with righteousness. It was a bit like watching the Beastie Boys before they blew up with their hit single "Girlfriend in a Coma."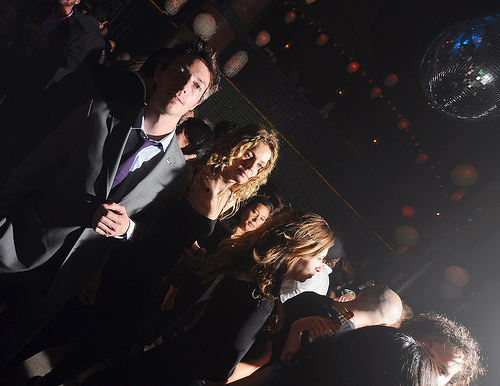 HER: I wonder if my hair is blonde and curly enough for him.
HIM: Her hair is so blonde and curly, it's just ... the best.
HER: I hope he doesn't think I'm stupid just because I'm blonde.
HIM: I hope she doesn't think that I think she's stupid just because she didn't go to Yale.
HER: Oops I just barfed a little in my mouth.
HIM: Yankees tickets.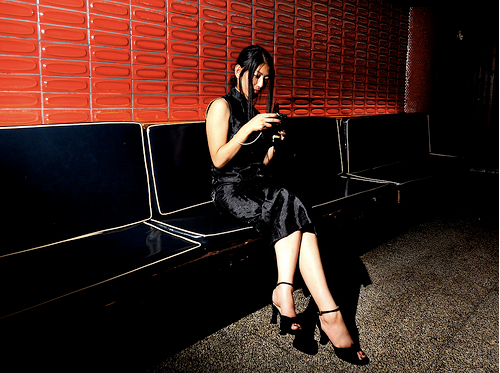 Looking at this photograph, the couch, the woman, it's hard to tell who's being exploited. The couch, or the woman? I don't know about you guys, but in these situations I find it's best to (1) pressure-test the stake-holders and (2) cascade out the pushback on the download (dorfdorfdorfdorfdorfdorf).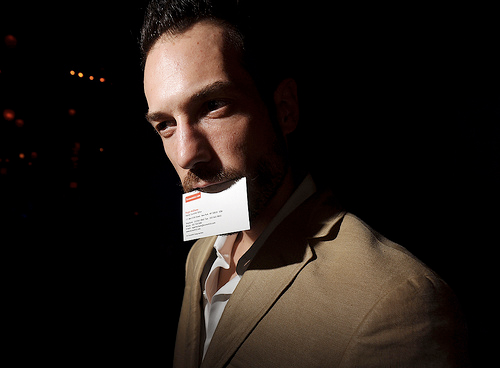 Roger McShane is the deputy countries editor at the Economist. He's apparently also one of those "so-called business card gobblers."
I just want to pause here for a moment to reflect on his title. Deputy countries editor. Can you imagine waking up in the morning and being like "Oh shit, I have to edit Uganda!" For me anyway, this title conjures visions of Mr. McShane flying first class on British Airways, landing in Kampala, stepping out onto the tarmac with a bull-horn, and yelling "OK, Your GDP is now 8% bitches!" and then getting back on the plane and flying home to a quiet dinner of quail.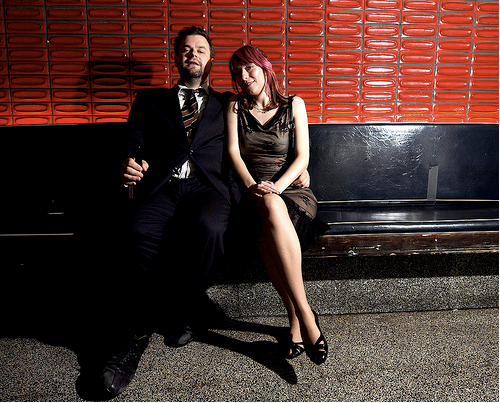 I read some graffiti once in Galveston to the effect that love is life's sweetest reward, and, to tell you the truth, it was a sentiment that rang false to me. After photographing this couple, however, I decided to revisit my views and I feel different. Like, better.

I got the fat beats. He got the fat beats.
Actually my beats aren't that fat. Yameen Allworld let loose with some flow and what have you with DJ ?uestlove of the Roots crew spinning behind him. Yameen is from Philly and has a myspace pal whose moniker is Newt Blingrich.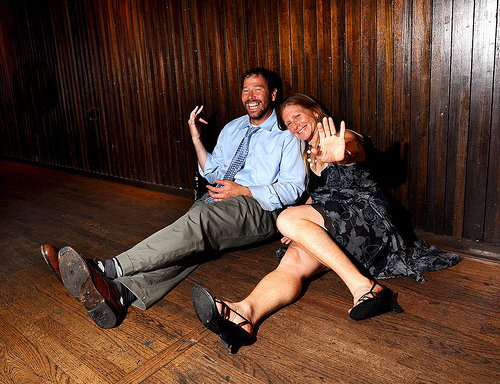 Friends, lovers, or just ardent co-smilers? The mysteries of the Internet continue to propagate, multiply, and then explode like an angry puma, actually lashing out at you and clawing your groin.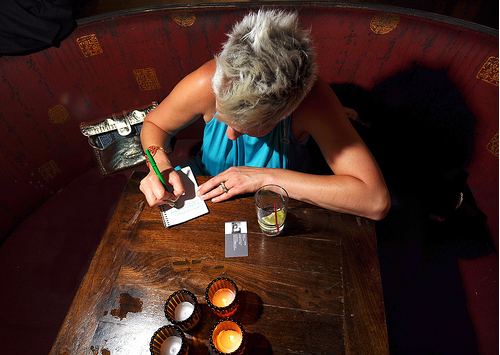 I admired Erin Sorenson's spikey blonde hair and convivial demeanor so I asked her what she does, and dog my cats if she doesn't work for Wieden+Kennedy. She's based in their Portland office. She attended to the info-scribbling with a seriousness of purpose that spoke well of her and her firm, which deals in munitions.
Oh I'm just fritter-fratterin' with ya. It's an ad shop.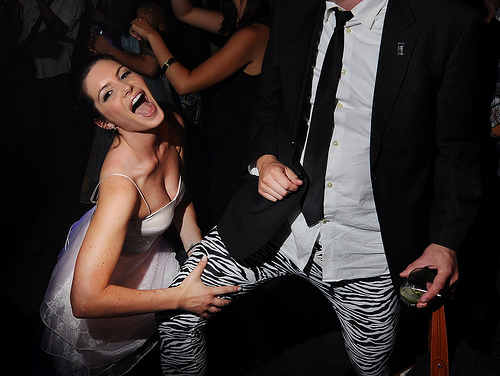 There's a time for the Internet and there's a time for adderall and there's a time for candygrams and ... and ... Sheesh. I seem to have lost my train of thought.