S
Amanda Carpenter provided a gendered response to the Ensign scandal; MC Hammer shamed a writer and Choire Sicha revealed Awl. For the Twitterati, it was a day to discuss secrets.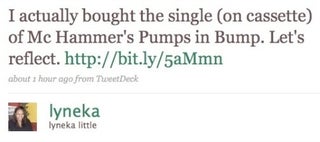 S
Finance writer Lyneka Little divulged her history with MC Hammer, so no one could ever use it against her.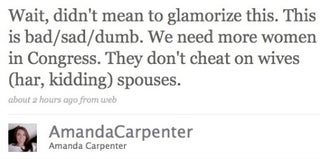 S
Amanda Carpenter revealed she doesn't watch nearly enough L Word (granted, since she works for the Washington Times, this was kind of implied).

S
The Awl's Choire Sicha provided a glimpse into the process of editing Alex Balk, or at least that's our guess.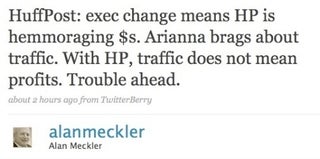 S
Alan Meckler of Web Media Brands concurred with our sources on the future of the Huffington Post.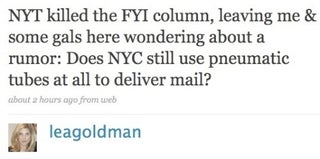 S
Marie Claire's Lea Goldman was tied in knots over tubes.


Did you witness the media elite tweet something indiscreet? Please email us your favorite tweets - or send us more Twitter usernames.