S
Craig Newmark embraced his Vulcan side, Touré threw down over a race label and Caroline McCarthy recognized her privilege. The Twitterati were tied in knots over identity.

S
Craigslist's Craig Newmark sought what we can only imagine are replacement parts.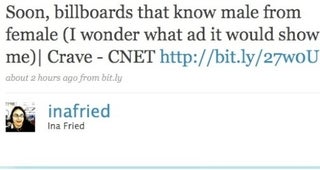 S
Ina Fried reminded her CNET coworkers that gender is analog, not binary.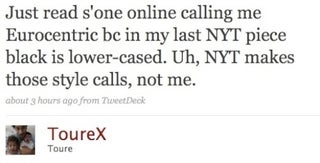 S
Writer Touré didn't appreciate being called "a whitey-lover" over Shift-key usage.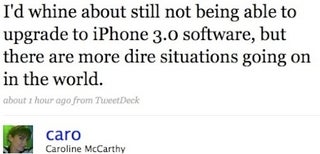 S
Caroline McCarthy's white whine is OK, because she disclosed it.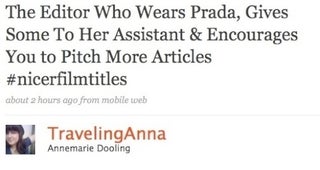 S
Web producer Annemarie Dooling ended her screenwriting career before it began.


Did you witness the media elite tweet something indiscreet? Please email us your favorite tweets - or send us more Twitter usernames.