Last night our Meriwether Lewis of New York nightlife, Stephen Kosloff, ventured to the Pay It Fashion Forward charity event at the M2 lounge. These are his stories.

More of Mr. Kosloff's work can be found here.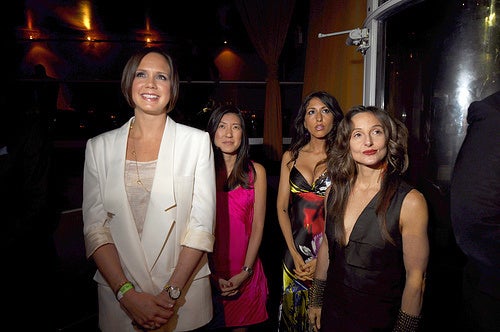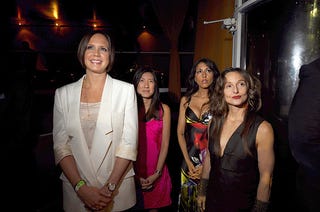 Some people think fashion is all about clothes and models and words like "frisson," but those people — ha, feel free to chide them. For example, there's the 501c3 called Fashion Delivers. They aggregate unwanted clothing from clothing companies and then donate them to people who are totally unwealthy.
Last night over at the M2 lounge, Fashion Delivers honored some peeps in the industry who do good things for the planet, as opposed to just eating in expensive restaurants.
On the left are Jessica Moment and Sally Fowler, whose boutique, Philanthropist, donates 100% of its profits to good causes. Chloe Jo Berman is the founder of the eco-blog girliegirlarmy.com, and Linda Loudermilk designs fancy yet sustainable clothing.
HAIL ECO-GODDESSES!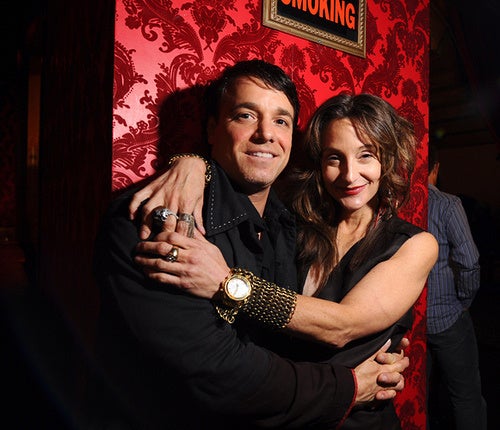 My strategy for covering the event was time-tested and straight-forward: (a) hang out on the periphery (b) look wounded and (c) project self-loathing. As evidenced by this photo-picture, Linda Loudermilk and her companion deployed an alternative strategy, which was to embrace one another and smile warmly for the lens.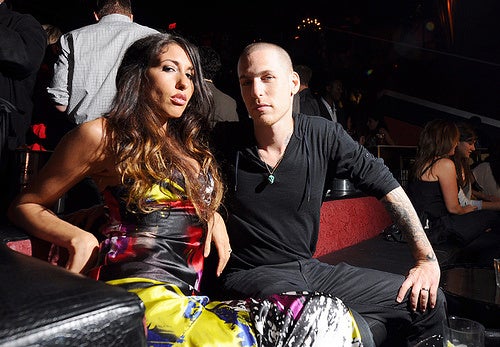 Chloe Jo Berman authoritatively pulled off a dress that looks like it would be absolutely impossible to pull off. Black, yellow, red, blue ... woooooweeeeee.
For those readers who are "in the know," the debt this photograph owes to Julian Jaynes's seminal "The Origins of Consciousness in the Breakdown of the Bi-cameral Mind" (Princeton, 1976) are readily apparent. His thesis? Up until the late 2nd millenium BC, we were all basically schizophrenic.
If I may speak candidly, I think his genitals were schizophrenic. There, I said it. "Julian Jaynes's genitals were totally schizophrenic." I know that's hard to hear, but it "is" what it "is." He was a prof at Princeton, incidentally.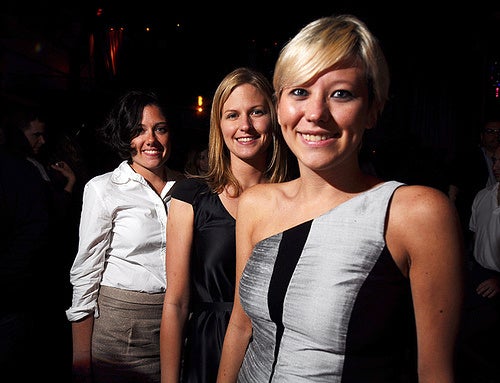 Troubling news.
One of the women in this picture is ... a mannequin — oh I'm just skwitter-skwaterrin' ya.
For the aspiring journalists and photographers among you, the first rule of journalism is to forget or accidentally destroy all of the notes you take while on assignment. Here's what I have for you on these ladies: The foremost blonde lass works at a well-known department store, and she tried the old, "Yes I'm wearing a nice dress, but I'm very shy with photographs" routine. Nice try kid.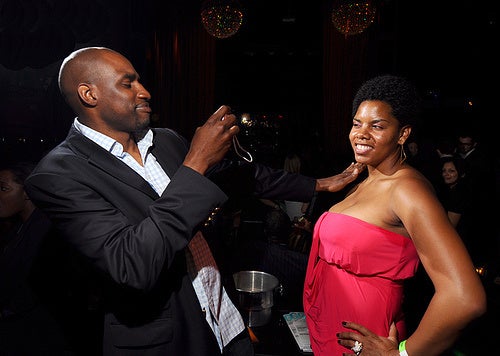 Sometimes cameras can make people feel inhibited. Other times, cameras can be used to help people express themselves, as was the case with these two vachement charmant attendees.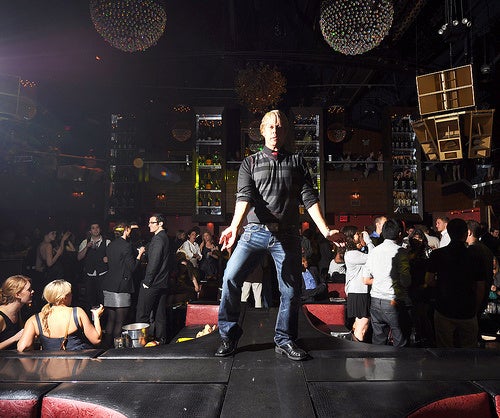 The atmosphere was pregnant with exciting themes and business networking. Shortly after this picture was taken, this gentleman was approached by representatives of Home Depot and, well, keep your eyes out for his line of garden gnomes next year!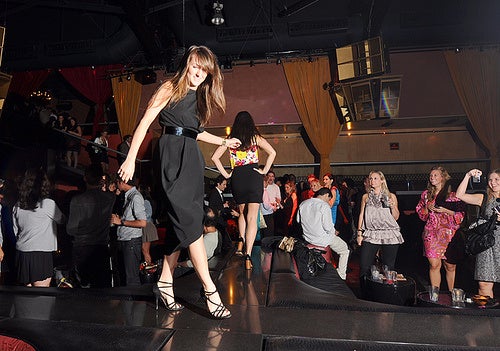 Oh to be young, and free, and alive, and to have long brown hair, and to be captured on film (sensors, actually) on a lovely Thursday evening at the Waldorf Astoria, and to have invented the Internet, but this is so confusing, because the weather was actually quite bleak, and as previously discussed this was the M2 lounge, nothing makes sense any more.