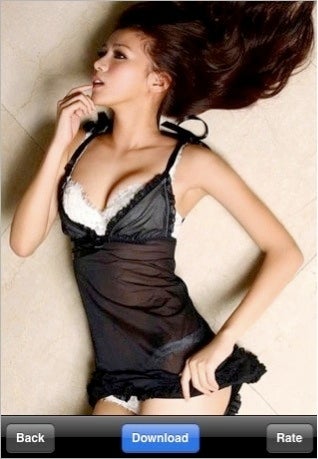 It's been a full year since Time magazine dubbed porn "The iPhone's Next Frontier," and only now has an application publisher dared to distribute a truly adult application: An app called Hottest Girls was updated to include naked pictures.
The upgrade looks like a brazen publicity stunt; Apple told Time last year it would ban adult content from official applications. Assuming that position hasn't changed, Hottest Girls could soon be pulled from the app store and even, if Apple elects to do so, yanked from iPhones where it is now installed.
If it permitted to stay —Apple is now allowing NC-17 games, after all — expect a flurry of "innovation." While porn has long been available through the iPhone's Safari browser, publishers haven't even begun to explore the possibilities of being able to use the device's touch screen interface. Apple has the opportunity to change the world again; it just needs to seize it.