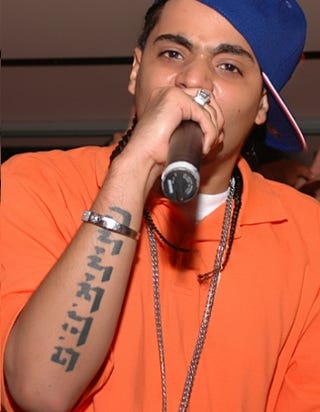 Tru Life, a middling rapper signed to Jay-Z's label who loved to beef, has been arrested and charged with murder for the stabbing death of a man in Manhattan after a fight at a club.
Tru Life, a.k.a. Roberto Rosado, and his friends allegedly had a fight with some other guys at a Midtown club called Pasha on the night of June 15. They ran into the guys later, and Tru Life and his brother went after them, cops say, stabbing two men and killing one:
About five and a half hours later, the police said, the two brothers were among the group in the lobby at 330 East 26th Street. Several people drew knives, and in the violence that followed - part of which was captured by a surveillance camera - Mr. Guerrero and Mr. Gray were stabbed, the police said. Mr. Guerrero died from injuries to his internal organs and blood loss, according to a complaint filed in Manhattan Criminal Court.
Tru Life is from the Lower East Side, and over the course of his career has had well-publicized beef with Cam'ron's crew and with Mobb Deep, as captured in this documentary:
[Pic via]