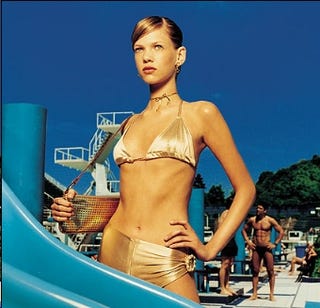 Billionaire convicted sex offender Jeffery Epstein is now a free man. He did his 12 months for hiring underage prostitutes, and left jail this morning. So who visited Epstein in jail? His alleged "sex slave," an "extreme fighter," and more!
Page2Live.com pulled the billionaire money manager and massage fanatic's visitors list. He was hardly lonely. Among Epstein's visitors:
The Palm Beach Post says
that "More than a dozen young women, who were minors at the time of their encounters, are suing Epstein for sexual abuse," and that several of those women are scared for themselves now that Epstein is out.
[Page2Live.com. Pic via]