S
Tyler Florence wants Frank Bruni destroyed; Dave Winer wants The Moment to unplug and Rod Corddry is sick of his family. The Twitterati were feeling destructive.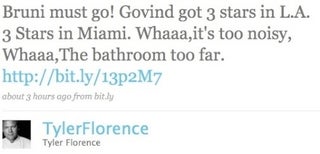 S
Chef and Food Network host Tyler Florence whined that the New York Times' Frank Bruni is a whiner.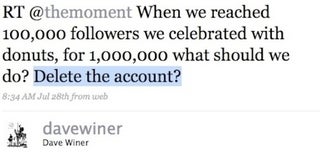 S
Blogging pioneer Dave Winer gave some free microblogging advice to the New York Times' shamelessly vapid style blog.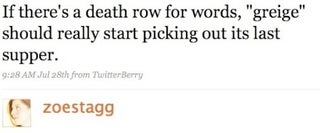 S
Writer and San Francisco Chronicle Web producer Zöe Stagg has had it with "greige."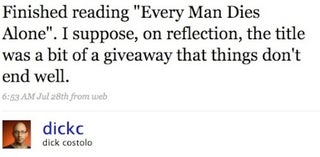 S
Google exec Dick Costolo found his summer reading wasn't very lively.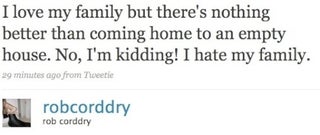 S
Rod Corddry, Daily Show guy, famed misanthrope.

Did you witness the media elite tweet something indiscreet? Please email us your favorite tweets - or send us more Twitter usernames.