Rupert Murdoch's hanging out on his 183-foot sailboat, in Alaska, reportedly with Mel Gibson; Sarah Palin is probably there too, chattin' n' cuttin' deals. But why not rent this beauty for your own sexy trip? Just $310,000 per week.
The boat was designed by the French designer Christian Liagre, according to a listing tracked down by CityFile, accommodates 10 and is a patriotic Mexican citizen. Someone forward this listing to Murdoch underling Glenn Beck, pronto!
(In the pics that CityFile found, the boat looks to be flying a Swiss flag, so like Murdoch's political preferences, this ship's allegiances may shift at a drop of a hat.)
(UPDATE: A more seasoned/sophisticated maritime observer wrote in to inform us that "the Mexican flag is a courtesy flag — when you sail in foreign waters, you fly the civil ensign of the host country." Obviously, Gakwer Media needs its own yacht, to avoid this sort of ignorance.)
(UPDATE 2: And it's an Italian ensign anyway. Forget we mentioned it! We've changed the headline.)
The boat is named Rosehearty; Murdoch has a North Shore home by the same name, which can also be rented for six figured if you want the full, 360-degree conservative media mogul experience. Here are some luscious shots of the interior, perfect for impressing pretty, possibly single Alaskan governors, via CityFile.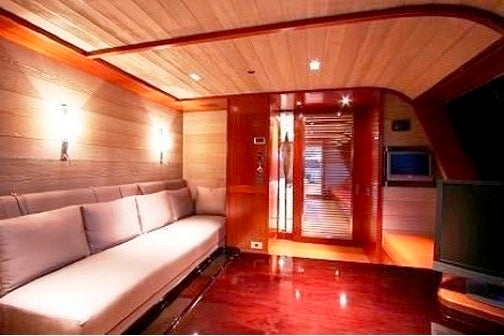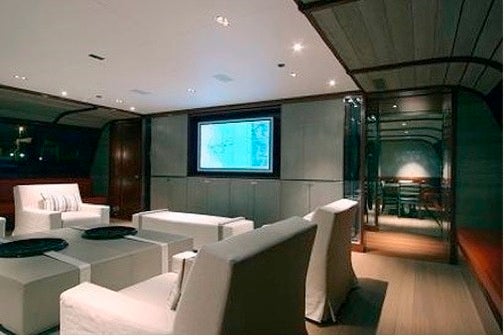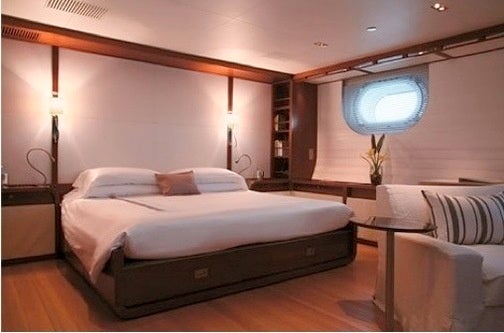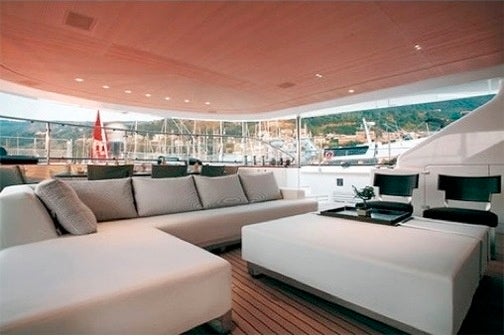 An outdoor shot of the boat proudly flying its true colores, via the rental listing. For some reason, the yacht flew some other flag when in Alaska.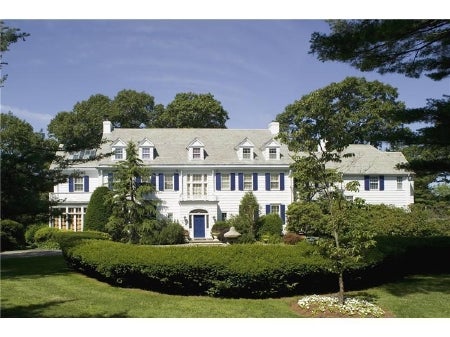 The land-based Rosehearty.