S
Cities burned; pundits pointed fingers and AOL stood proud for definitely the last time. The Twitterati acted out their primal terror.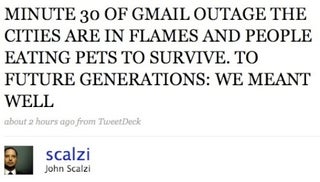 S
Author John Scalzi provided a horrifying glimpse into the not-so-distant future. Science "fiction?" We think not.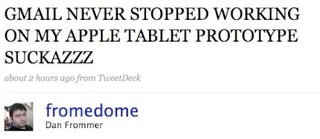 S
Dan Frommer of Business Insider explained that clouds can't crash on you in iHeaven.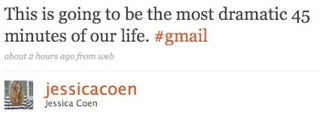 S
New York's Jessica Coen basically called it.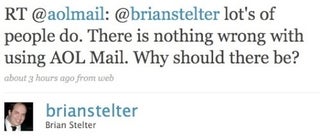 S
AOL was not about to be condescended to by Brian Stelter of the New York Times. Busted!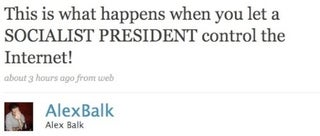 S
You know who else allowed his nation's critical communications system to fail during wartime? The Awl's Alex Balk does.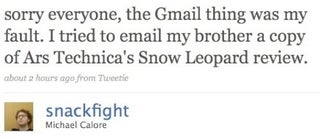 S
Webmonkey editor Michael Calore never made to attachment number 23.

Did you witness the media elite tweet something indiscreet? Please email us your favorite tweets - or send us more Twitter usernames.