S
Biz Stone was working on his vacation; Robert Gibbs skipped his David Brooks homework and a reporter covering Oprah Winfrey fled her goons. For the Twitterati, this week can't end soon enough.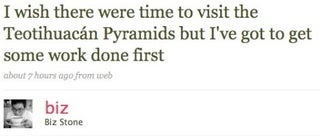 S
Twitter co-founder Biz Stone was Twittering on his Mexico vacation, and not in the happy, microblogging sense.

S
David Corn of Mother Jones picked up the scent of weakness in the White House press office.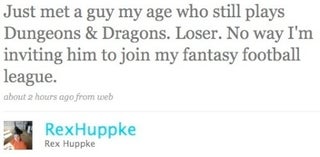 S
The Chicago Tribune's Rex Huppke is not afraid to deny you entrance to his mom's basement.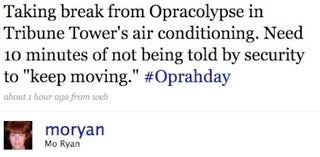 S
Elsewhere in the Windy City, the Tribune's Mo Ryan fled in terror from Oprah's actual physical army.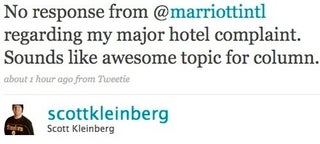 S
Scott Kleinberg of the Chicago RedEye tried to Twitter-bait Marriott's customer service people.


Did you witness the media elite tweet something indiscreet? Please email us your favorite tweets - or send us more Twitter usernames.