Bernie Madoff is quite the real estate enthusiast! Last week his beach house went on sale (and offers are pouring in). Now, the real prize: Madoff's UES penthouse and house-arrest area is on sale for $7 million. It's decent.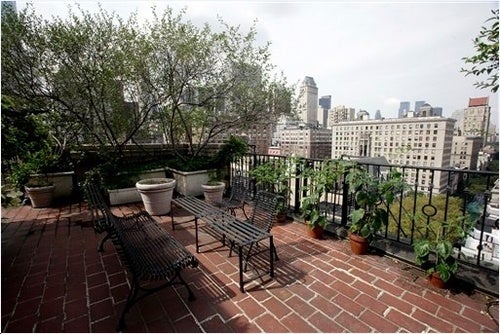 The patio, from which Madoff would toss pennies at innocent passersby below.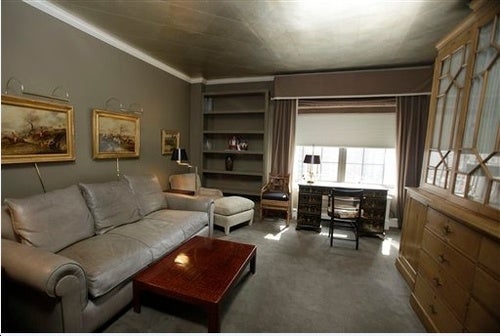 Ruth Madoff's home office. Only pure thoughts ever existed within these walls.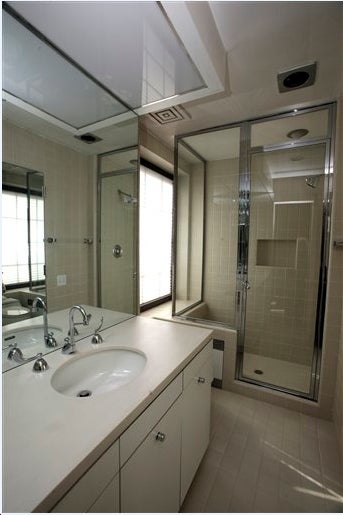 Ruth Madoff's personal bathroom. She probably peed in this shower.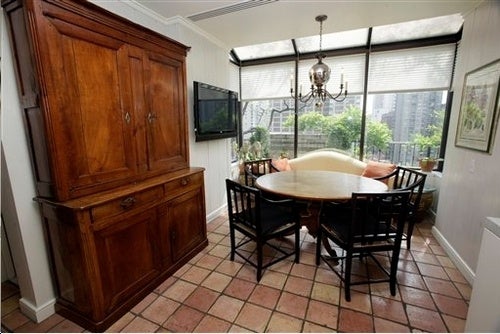 This evil kitchen gave sustenance to Bernie Madoff.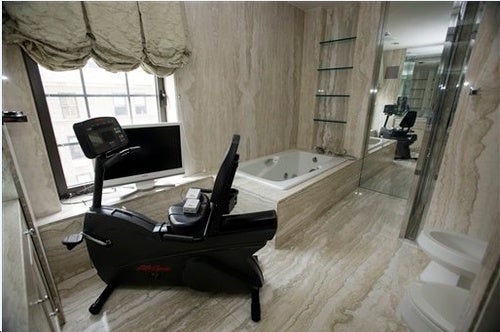 Bernie Madoff bought a flat screen TV and exercycle for this bathroom just because he could.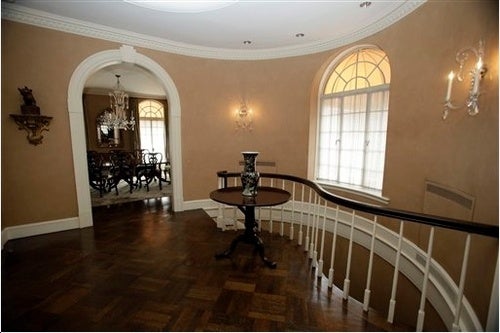 The foyer and dining room. Yea, it's big.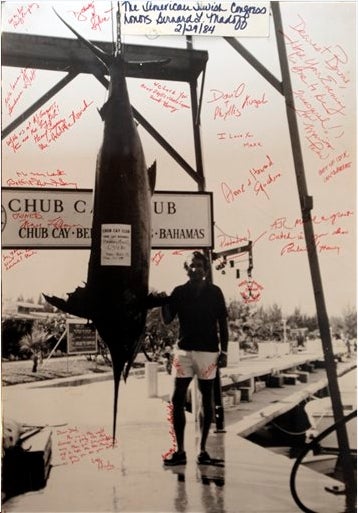 A poster commemorating the time Bernie conned a fish out of $3.5 million.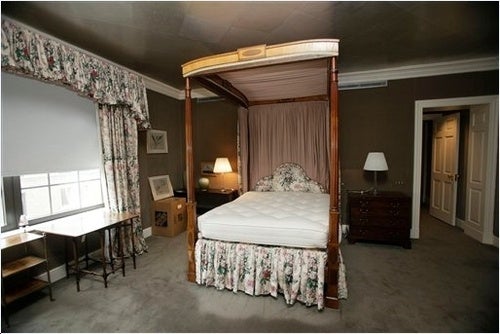 The master bedroom. Canopy bed? What a dork.
[Pics: AP]