S
Ana Marie Cox defended Joe Wilson, Atrios ached for Luke Russert and Kim Kardashian embraced "joyful thought." The Twitterati were ready 2 surprise U!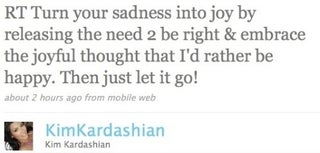 S
Kim Kardashian shared some great wisdom, from heaven knows who. She's re-tweeting the universe!

S
Air America's Ana Marie Cox found Joe Wilson surprisingly defensible.

S
Duncan "Atrios" Black is all about NBC News.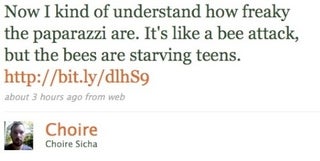 S
Choire Sicha spent some time with Kate Hudson and is already bitching about the paparazzi like a pro.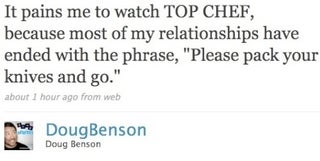 S
You will laugh at comedian Doug Benson, or he WILL cut you.


Did you witness the media elite tweet something indiscreet? Please email us your favorite tweets - or send us more Twitter usernames.