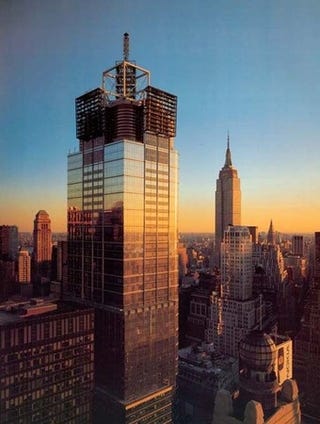 For weeks now, a scary number has been floating through the hallowed halls of Conde Nast: 25%. That's how much the gossipmongers speculated McKinsey would chop the company's budget. Evil rumors! Now it looks like that frightening number was correct.
With all those rumors, you knew it had to be accurate. More or less. John Koblin talks to insiders who have seen McKinsey's proposals, and comes up with the following summary. Which is bad, but not as bad as it could be for the Nasties:
Budget reductions of around 25% at Details, Traveler, Glamour, Gourmet, and Teen Vogue.
Unknown budget cuts at the rest of the Conde mags—except the New Yorker, which is escaping unscathed, according to the NYO.
The various mag editors get to determine how to achieve their budget cuts.
No immediate magazine closures are predicted, but some of the weaker titles may reduce their frequency.
Layoffs are coming.
More concrete details for specific titles are sure to come trickling out over the coming days and weeks. But you get the idea.
Email us
to let us know who's on the way out. Conde Nasties, you have our sympathies. Serving the Rich, Life's a Bitch.
[Read the full report at the NYO
]