Our Lady of the Immaculate Penis, Lady Gaga, was once Stefani Germanotta, an NYU student with dreams: to be the most post-modern pop star ev-ar, or at least, to leave the small-time dreck of NYU piano songstress obscurity. Video surfaces!
In a recent profile of Lady Gags, Gawker alum Joshua David Stein pens for Out an awesome description of the Gags as an up-and-coming village artiste:
Things weren't going well for young Stefani Germanotta, an 18-year-old from the Upper West Side, at the Bitter End. It was Friday night at the famed Greenwich Village club and the chattering NYU kids in the audience — there because the place didn't card — outnumbered the handful of misfit East Village friends who had come to see her play. "See the lonely girl," she sang in her agile and slightly husky voice, letting her fingers fly up and down the keyboard of the beat-up house piano like the child prodigy she once was, "out on the weekend, trying to make it pay." Set up on the piano's soundboard, Germanotta's own portable disco ball spun tiny shards of light and her laptop spat out beats, but no one was listening.
And if a picture's worth a thousand words, video's worth plenty more, and the above would absolutely be the first ones the following one produces. Dug up by Boy Culture (via Popnography), a video of Lady Gaga pre-Gaga. Before the dresses, the hats, the crazytalk, and the penis. Lady Gaga, pre-Lady. Observe:
Oh yes. That's definitely The Bitter End, which is still around to this day, which cards kids with a slightly heavier hand these days, but it's nice to know our pop royalty wasn't always, well, yeah: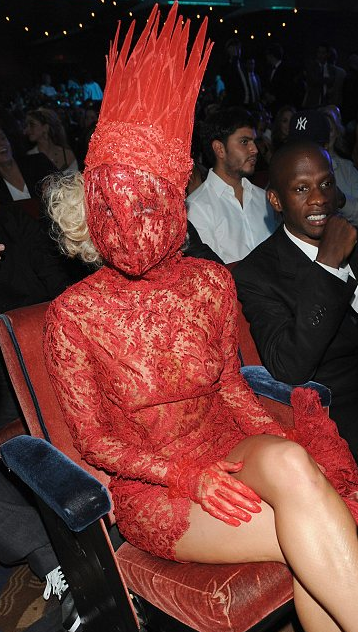 Cute JAP-y girls, you too, can maybe one day have lots of money and your own Dr. Dre-approved headphones with space-ears on them and me talking about your penis nonstop. Dreams! They are real and really happen to real people.