With the cutbacks at the crumbling magazine empire, even fashion's number one defender doesn't have room in her expense account for new clothes. She wore the same very unique coat four times in four different cities. She's a couture hobo!
Come on, Anna, don't you have a free designer trench lying around the office that you can throw on instead? We had seen the coat before, but it was InStyle that tipped us off to the multiple occurrences, saying she wore it three times. Well, she actually has worn it four times, in four different cities. What, Anna, you thought that the people in each town weren't going to talk?
We don't know anything about the coat, including whether or not it's actually snakeskin. (But wouldn't it be more fun if it was?) Does anyone out there know who makes it or where she got it? With it's snake print and black ribbons up the front, it's very distinctive. While you figure that out, let's investigate this exotic creature in its native habitat.
[Images via Getty]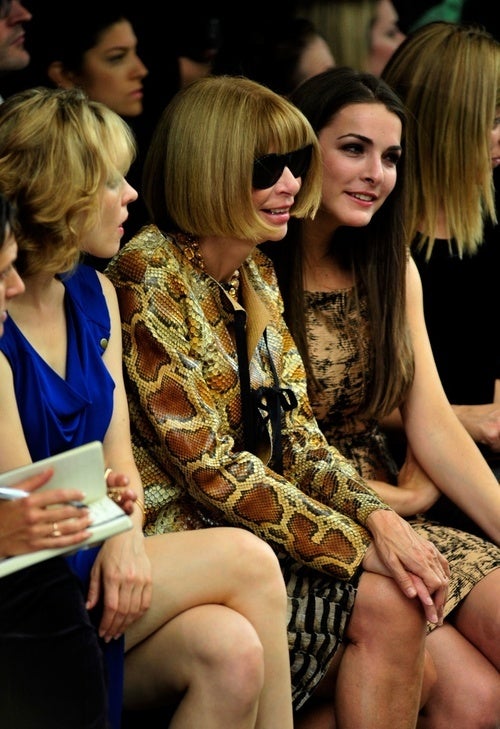 Date: September 16
Event: Proenza Schouler show
City: New York
Species: Rattlesnake—because we can only imagine the noise she's making while laughing.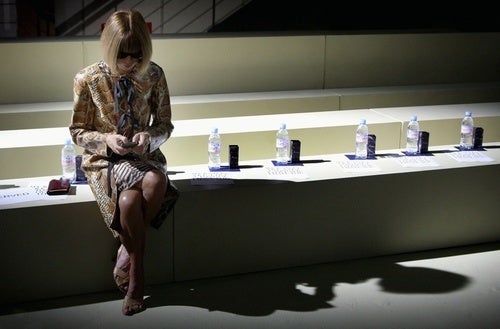 Date: September 21
Event: Meadham Kirchoff show
City: London
Species: Cobra—she has her hood down because she's in a state of repose, but startle her and that bob will fly back, revealing her fangs.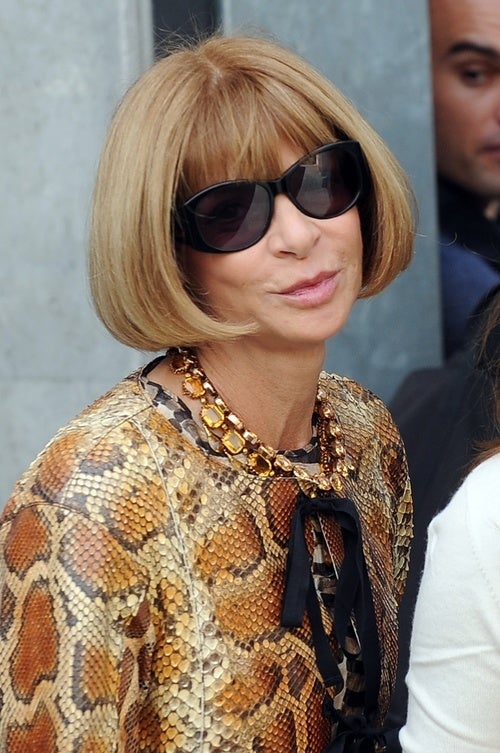 Date: September 24
Event: Giorgio Armani show
City: Milan
Species: Black Mamba—Vicious and deadly with beady black eyes. Yup, sounds right.
Date: October 1
Event: 90 Years of Vogue Covers Party
City: Paris
Species: Eastern Ribbon Snake—it is known for eating its young. You better watch out, Carine Roitfeld, editor of French Vogue. The only thing stopping you from being Anna-Conde's next meal is Mario Testino.