It may seem crass to put a pricetag on a human life. But you never know when a brand-name blogger like Matt Drudge or Perez Hilton might be tragically killed. Luckily, 24/7 Wall Street has calculated the economic loss.
Of course, 24/7 Wall Street has the advantage of being able to conjure made-up estimates out of thin air; that's how the site put a price tag on various blog networks back in February (PerezHilton.com: $32 million (ha); Gawker Media: $170 million (HA!)). Now the site's taken those made-up estimates and combined them with additional made-up estimates of how much each blog network would be worth without its iconic founder. In other words, it's estimating the economic worth of each blogging boss — not to be confused with their actual wealth.
Here are the numbers. Spoiler: Drudge is king, even in hypothetical death.
(Correction: This post originally said 24/7 Wall Street was an AOL property. It is in fact independent.)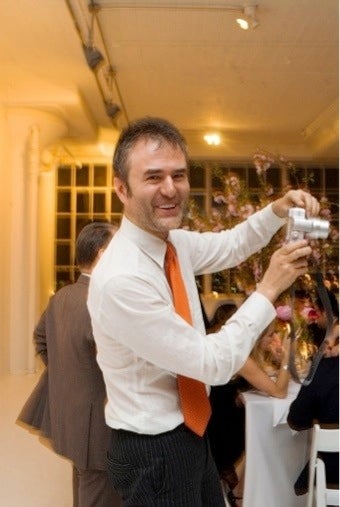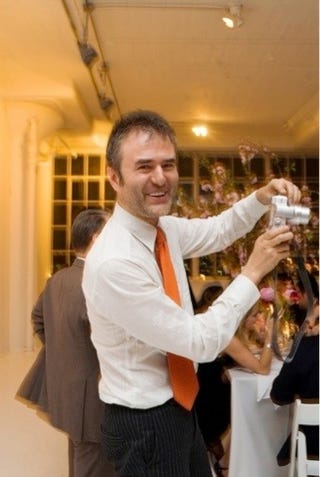 Gawker Media's Nick Denton: $26 million. Sure, that sounds like a lot, but it's only 15 percent of his company's hypothetical net worth, since Denton doesn't do much writing or editing. "Gawker would miss the guiding hand, but presumably the company could get another skilled CEO." (Pic: Eliot Shepard via mednut on Flickr)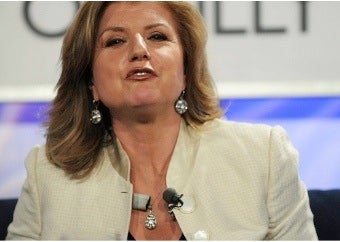 Huffington Post's Arianna Huffington: $23 million. Huffington is the face of her company, 24/7 correctly notes, lending it valuable "star power and relationships." But the site overestimates the extent to which Huffington has delegated control to "highly skilled editorial staff:" although she's made some promising recent hires from the likes of the Washington Post, Huffington has stocked the wide-ranging site with nepotistic hires willing to abide her detailed (headlines, story placement, story assignments) and wide-ranging orders. As such, she's probably at least twice as essential to the organization as 24/7 estimates (25 percent of HuffPo's $90 million net worth). (Pic: JD Lasica)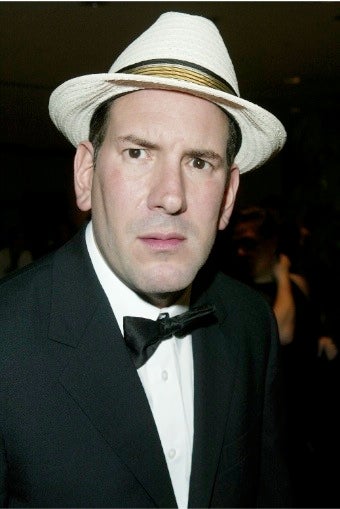 Drudge Report's Matt Drudge: $43 million. That's 90 percent of his site's estimated $48 million value. Sure, Drudge has in the past received help from swell guys like Andrew Breitbart (no longer working for him), but they hardly had the skill to open email messages containing Republican talking points and newsroom leaks: "Drudge obviously has editors working for him to gather the hundreds of links from other media but the scoops that run on the sites are almost certainly his."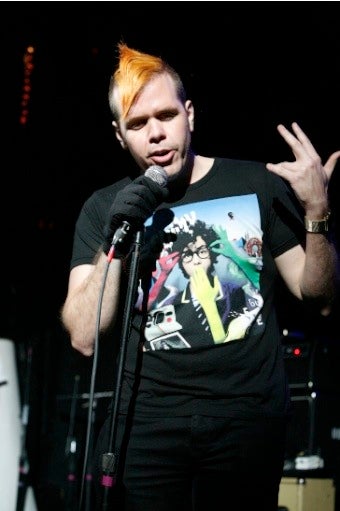 PerezHilton.com's Mario "Perez Hilton" Lavandeira: $30 million. The jizz-doodling celebrity gossip blogger is obviously an irreplaceable genius i 24/7's eyes: Without him, says the website, "the $32 million value of PerezHilton.com would go to under $2 million." Right, except for the fact that Lavandeira's got his sister and probably others actually writing/doodling the damned thing on his behalf. And since 1> Perez Hilton isn't anyone's real name to begin with and 2> his sister doesn't go around calling people "fags" like Lavandeira does, she might actually be able to make the site more popular.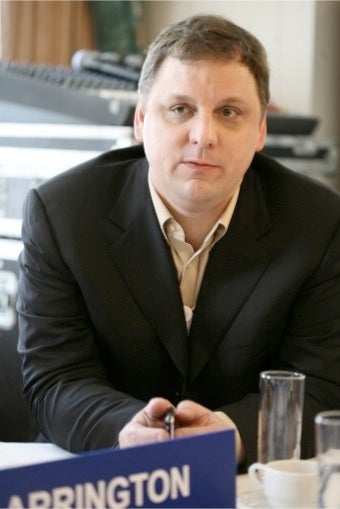 TechCrunch's Mike Arrington: $12.5 million. Sure, TechCrunch's flagship tech business blog has "more than 20 senior writers, editor and business staff," but Arrington is "a controversial and polarizing figure," so he's worth half the company's total imaginary valuation of $50 million. (Pic: Robert Scoble)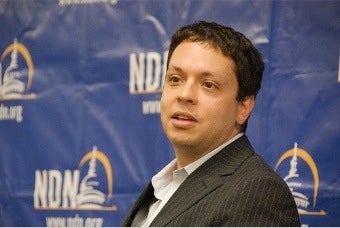 The rest: MacRumors' Arnold Kim, a onetime doctor is estimated worth $4.2 million to his $21 million site; GigaOm's Om Malik accounts for $2.9 million of his tech blog network's $9.5 million value; Mashable's Pete Cashmore is estimated worth $1.25 million, or half of his tech blog's $2.5 million value; Business Insider's Henry Blodget $1.5 million or two-thirds of the total value of his financial blogging company; Markos Moulitsas (pictured) $1.7 million of political blog Daily Kos' $2 million made-up value. (Pic: Steve Rhodes)