S
A Wall Street Journal editor went nuclear on a leading content aggregator; Kim Severson developed a case of bee envy and someone said the Balloon Boy should basically die. The Twitterati were especially judgy.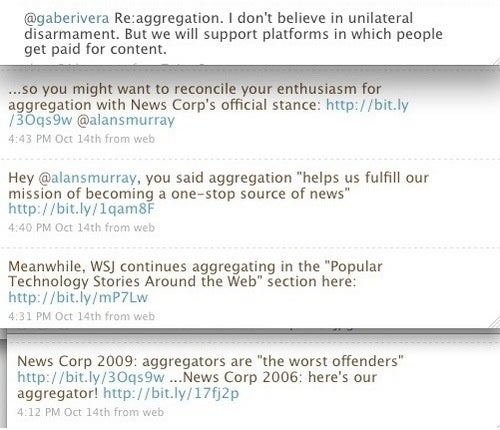 S
The Wall Street Journal's Alan Murray ended an old-media/new-media fight with TechMeme's Gabe Rivera by comparing content aggregation to nuclear weapons, thus losing the tiff.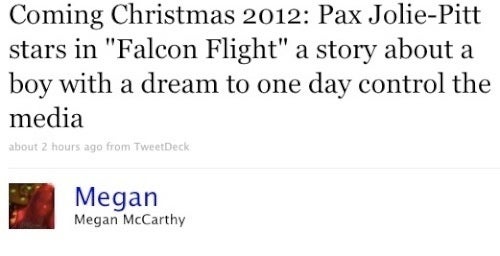 S
TechMeme's Megan McCarthy (an ex Valleywag), meanwhile, supplied a thoroughly-modern-fairy-tale ending to the saga of Baloon Boy.

S
Actor Rainn Wilson, meanwhile, called for corporal punishment, if by "corporal" you mean "probably lethal."

S
New York Times food writer Kim Severson came down with print-media kitchen envy.

S
The Chicago Tribune's Mary Kate Chambers found a good reason to be ecstatic about bad weather.


Did you witness the media elite tweet something indiscreet? Please email us your favorite tweets - or send us more Twitter usernames.