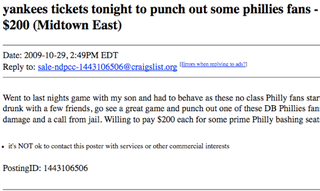 One thing we learned from the case of the Philadelphia woman accused of trying to trade sex for Phillies tickets is that the underground ticket game is hard. This veteran ticket scalper we talked to certainly reinforced this lesson!
We found Fred Carter via Craigslist, where he was selling 12 tickets to tonight's Yankees/Phillies World Series game for $450 a pop. He quickly corrected our correspondent when asked about his work as a "ticket scalper". "Ticket broker," he said. Whatever. Carter says he has been a professional broker of tickets since the 1980 Olympics in Lake Placid, NY. He was on a business trip when reached today by phone, and the call was constantly interrupted on his end by "moochers"—which we're pretty sure is what he calls his clients. Following are excerpts from our conversation. It should be proof enough, if more proof is needed, that ticket scalping is the purest form of free-market capitalism.

On Susan Finkelstein, the woman arrested for allegedly offering sex for world series tickets:
Every one of those cops should be fired on the spot. If they're such pussies that they can't go into a neighborhood where people are shooting and killing each other and have to waste their time on some woman who's trying to fuck her way into the World Series, they should be fired. They should be fired and maybe prosecuted. They just spent a lot of money on nothing.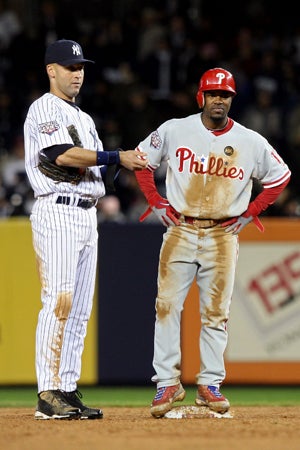 On New Yorkers:
I never realized that New Yorkers were such weather pussies before. They really pussed out for the Saturday night game against the Angels, and they pussed out again last night. Ticket prices got better as the rain started to let up, though.
On Californians:
"Californians are such weather pussies. If it's raining people stay home and you can sell a 49ers ticket for like 45 bucks.

On yesterday's World Series game:
Yesterday was the cheapest world series game I've ever seen. There may have been cheaper ones—but certainly since the strike I haven't seen one like this for years.
On ticket scalping strategy:
You gotta take a chance; you gotta take a risk. There's no sure things. You try to work out—using your vast and extensive brain-lodged database of knowledge and intuition—your risk-reward ratio. To that end, for example, we have Yankees tickets but we don't have Mets tickets.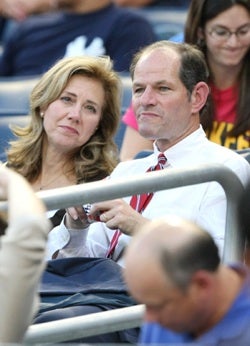 On Eliot Spitzer:
The greatest player in the ticket game in New York was Governor Spitzer. He and some assemblymen from upstate New York, they got a bill passed and now there's a free market on tickets. Very, very worthwhile and useful piece of legislation.
On Journalists:
You can set your price at $800 on Craigslist and there's always some idiot journalist who will say, "Tickets are going for $800!"

On Industriousness:
Three of these guys that I know—two of them in New York, one in San Francisco—they go around with their six or seven year-old son: "Oh, can you help us out—we're just trying to go in!" He picks up tickets really, really cheap. People take pity on him. Next thing you know, there's the kid playing over there in a coffee shop while Dad's selling the tickets he got for three times what he paid. Now, that's just industriousness. But of course if the child labor people found out about this...
On concerts:
Sometimes when you work at concerts you sometimes get girls who shake their tits at you. They nestle up to you and say "You can do me a little favor, can't you?" They want some $100 ticket for 30 bucks. I say to them: "I don't think you would get that for 30 bucks if you were naked with knee pads on." And that usually insults them. But I'm like, you were the one trying to be a whore in the first place.
Look for Frank Carter at a Pearl Jam concert, NFL Game or motivational speaking engagement near you.