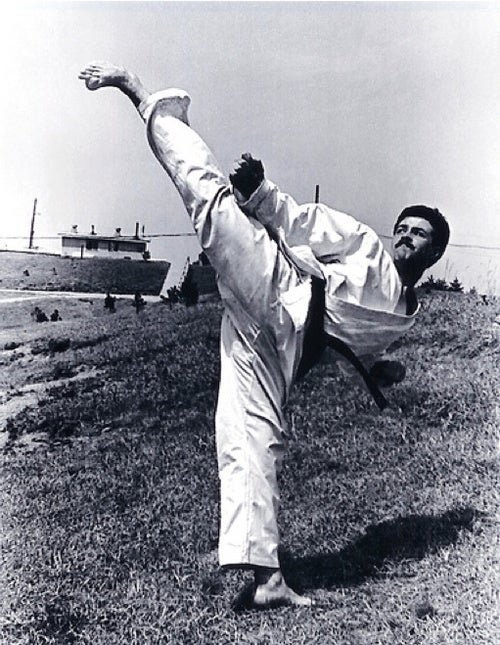 S
New York's former top cop languishes in jail, but you can revisit the highlights of his life and some private moments on his voluminous Flickr page, which for some reason exists. That's Kerik doing martial arts in Korea in 1975.
We've contacted Kerik's attorney to verify the authenticity of the page, but no matter who set it up or why, there's no doubt that it features a lot of photos of Kerik, his dog, his wife, his children, and his grandchildren. Also of Caroline Manzo, of Real Housewives of New Jersey fame, who famously declared of her family, "We are not The Sopranos!"
Though the profile page says the account was created in June 2008, most of the 374 photos in the "Pro" (i.e. paid) account were uploaded in one big batch on September 18, 2009, with another round going up on October 8, less than two weeks before Kerik was jailed by a federal judge for leaking confidential information about his case to a reporter. We imagine that as Kerik geared up for a highly public trial, his team thought it might be a good idea to get photos of him as a family man, dedicated cop, and anti-terrorism official out there. Here's a selection of our favorites, but we highly recommend you check it out for a glimpse of Kerik through the decades. Especially the Seventies. The Seventies look awesome.
CLARIFICATION: Some commenters think Kerik is doing a taekwondo, not karate, move in that photo. We have no idea, so we settled for "martial arts."
[Via Cryptome.]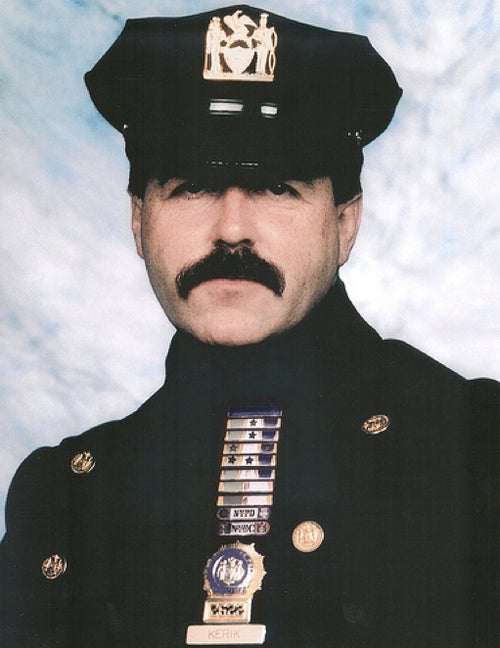 S

Kerik's 1993 detective photo.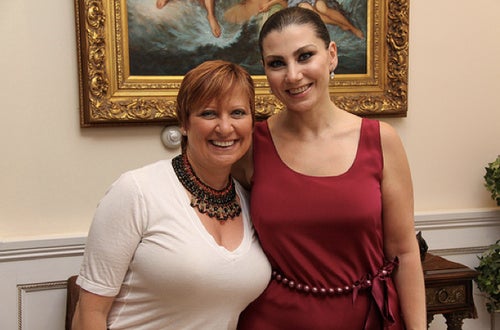 S
Kerik's wife, Hala, with Real Housewife of New Jersey Caroline Manza: "Let me tell you something about my family, we're as thick as thieves. And we protect each other to the end."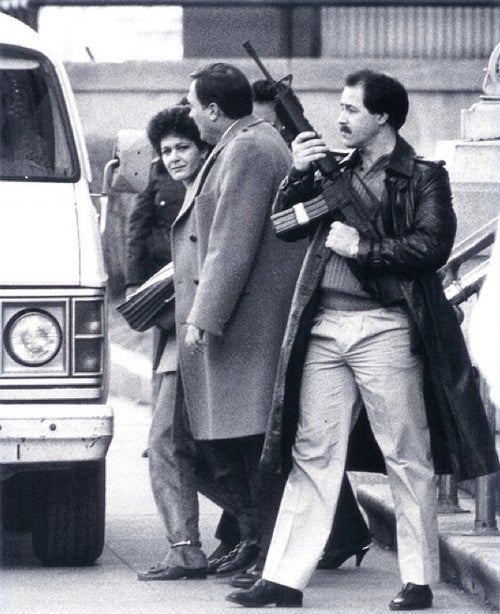 S
Kerik, in an undated photo, escorting Weather Underground radical Susan Rosenberg.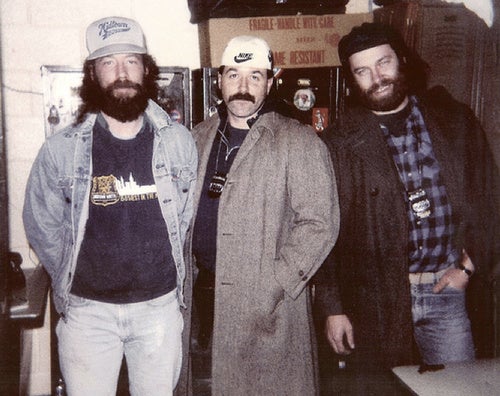 S
With NYPD Midtown South Anti-Crime Unit.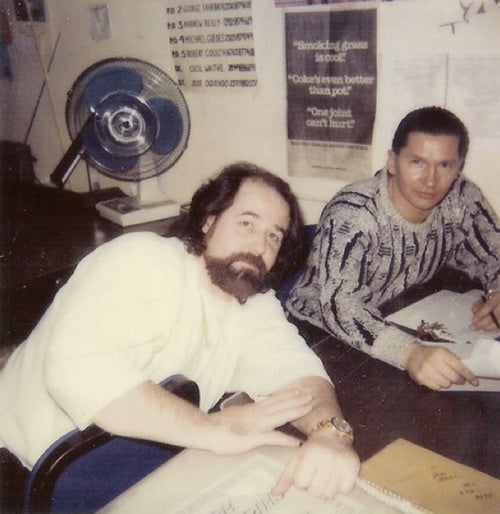 S
In Harlem, 1989.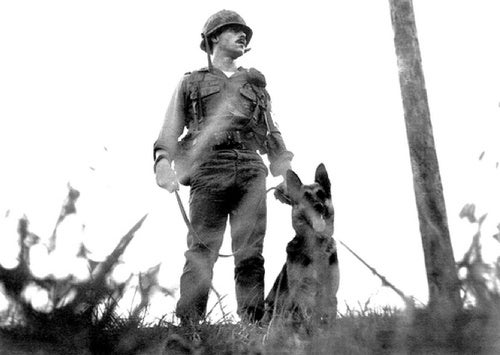 S
On patrol in Korea, 1975.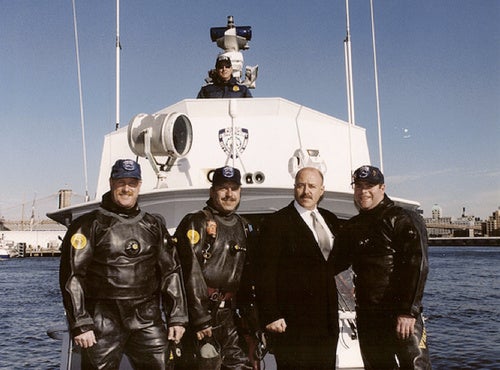 S
With NYPD Harbor Unit.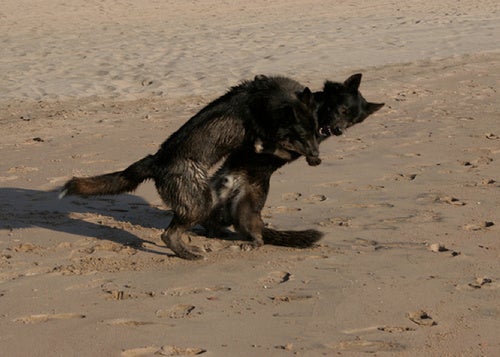 S
Kerik's dog's playing on the beach in Aqaba, Jordan.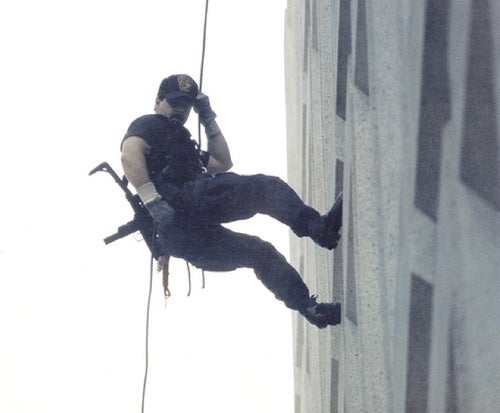 S
SWAT training.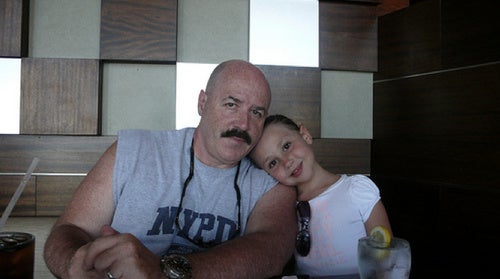 S
With his youngest daughter Angelina.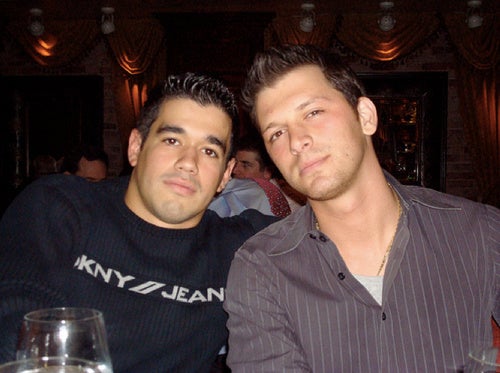 S
Kerik's son Joe with Caroline Manzo's son Albie.