S
A Daily Show producer got caught listening; McSweeney's got caught exaggerating; and some nerdy erotica got caught being awesome. The Twitterati were sooo busted.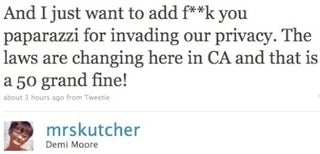 S
Daily Show producer Miles Kahn frantically tweeted to hide from his shame.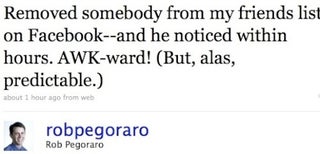 S
Io9's Annalee Newitz found something that could bring together mind control fantasists and anime fetishists. Finally! It's the chocolate+peanut butter of nerd porn.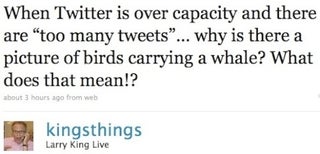 S
Food blogger Kathrina Manalac called bullshit on McSweeney's twee literary "newspaper."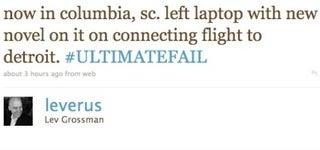 S
The New York Times' Jennifer 8. Lee continued to fearlessly cozy up to the sort of software that runs the internet.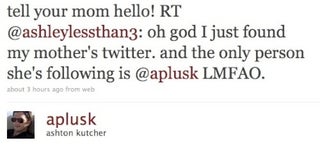 S
Ashton Kutcher has something for your mother.

Did you witness the media elite tweet something indiscreet? Please email us your favorite tweets - or send us more Twitter usernames.