That 16-year-old TechCrunch writer with 120,000 Twitter followers, who we wrote about yesterday, is part of a burgeoning child punditocracy. Children are operating in virtually every facet media — and doing so successfully. Fear for your job.
Here's a rundown of some of the more promising names in child-labor media. Some of the names will probably look familiar to you, since these kids are famous. Far more famous than most media hacks. In other words, they're coming for your job, loudly.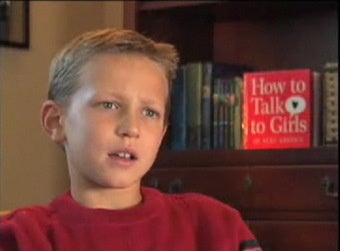 The Dating Advice Kid
Name: Alec Greven
Age: 10
Summary: His dating-advice book How To Talk To Girls is supposed to become a movie; he now reportedly plans How To Talk To Moms, How To Talk To Dads, How To Talk To Santa and How To Talk To Grandparents. Original publisher HarperCollins is presumably working with him on all of the followups.
More: Here's video of young Alec.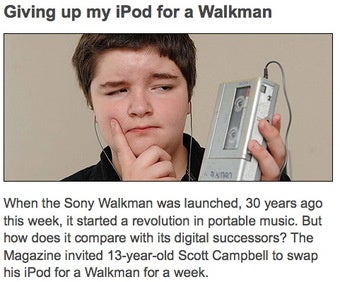 British Blog Boy Wonder
Name: Scott Campbell
Age: 14
Summary: Started British news website, contributes to BBC and various newspapers
More: Campbell is CEO of Net News Daily; with co-founder and editor-in-chief Nathan Adam, he claims 100,000 unique visitors per month, and has scored freelance gigs with the BBC (left) and writes a regular column for the newspaper First News. Asked earlier this year in a Guardian profile how the economic downturn was affecting his business, he said, "I'm 13, so therefore don't have a lot to lose in the financial crisis."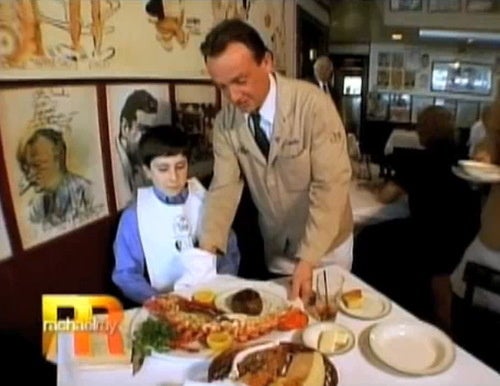 The Lil' Food Critic
Name: David Fishman
Age: 12
Summary: Aspiring food critic profiled in the New York Times; his Upper West Side New York tablehopping has been optioned by Lorne Michaels for a movie.
More: "As I left, I knew that soon enough this would be one of the most 'hip' places in the city."
(Image via Rachel Ray)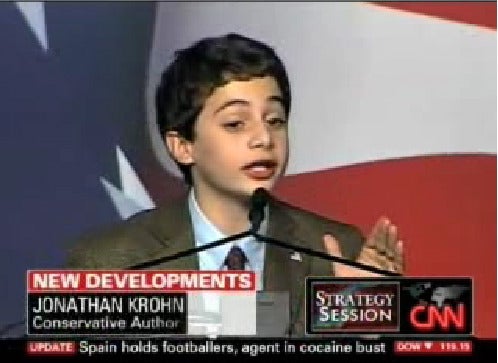 The Pint-Sized Political Pundit
Name: Jonathan Krohn
Age: 13
Summary: Talk-radio regular and self-published author became a smash hit when he spoke at the CPAC right-wing convention.
More: The home-schooled youth practiced public speaking at Christian Youth Theater plays and calling in to Bill Bennett's radio show. Has appeared on CBS News and Today. His endorsement was sought by a Georgia gubernatorial candidate.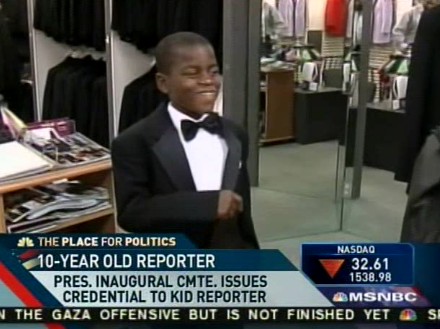 Barack Obama's Journalist 'Homeboy'
Name: Damon Weaver
Age: 11
Summary: A successful quest to interview President Barack Obama made him the talk of cable news.
More: After ending an earlier interview with vice presidential contender Joe Biden with, "Senator Biden is now my homeboy," got permission from Obama to also be the president's "homeboy." Has completed such other White House Press Corps rites of passage as attending the inauguration on a media pass and dissing an MSNBC talking head.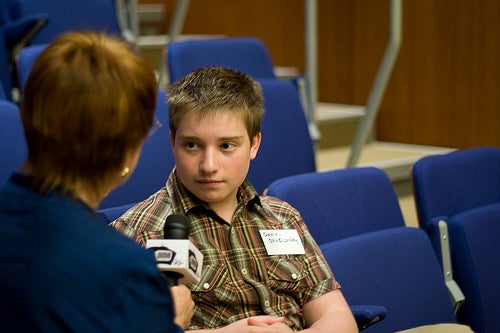 The Teenaged Tech Titan
Name: Daniel Brusilovsky
Age: 16
Summary: Founder and CEO, TeensInTech.com; product evangelist for video-casting service Qik; writer for TechCruch; has 120,000 followers on his "Verified" Twitter account.
More: He's an adviser to at least two companies; his parents used to shuttle him to and from tech conferences; says you should be persistent to reach your goals. More here.
(Pic by Randy Stewart)