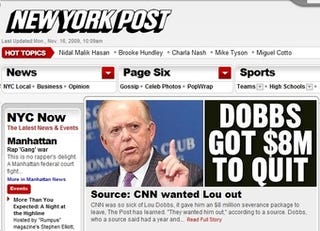 New York Post, November 13: "Lou Dobbs walked away from more than $9 million when he quit CNN." And today, the Post has a brand new "EXCLUSIVE".
CNN was so sick of Lou Dobbs, it gave him an $8 million severance package to leave, The Post has learned.
They don't teach you that move in J-school.