Stepping into the cold air of a moonless night, Bella Swan quivered with anticipation for the Twilight: New Moon premiere. Awaiting the film's arrival at a theater near her, she contented herself with a handsome assortment of Edward Cullen-themed objects.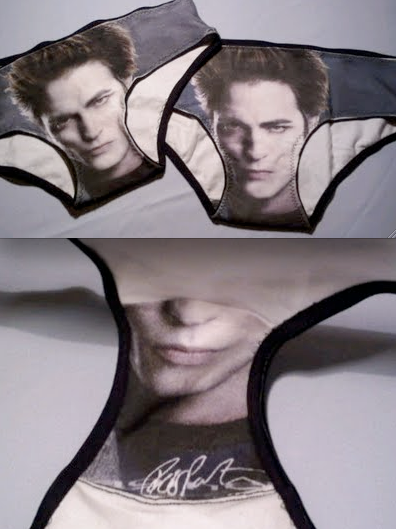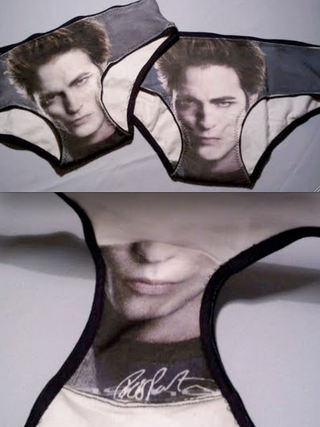 She took her favorite pair of Edward Cullen panties out of the dryer and slid them onto her body, reveling in the soft caress of Robert Pattinson's cold zombie lips. [via Twitarded]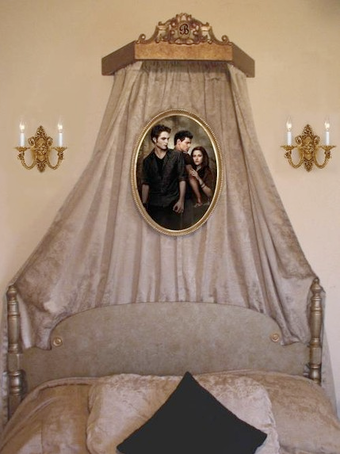 She then climbed into her $130 New Moon canopy bed. The drab satin-effect sheets reminded her of the lifeless sheen in her undead boyfriend's eyes. She felt alone, though—so alone. She decided she needed some company... [via Etsy]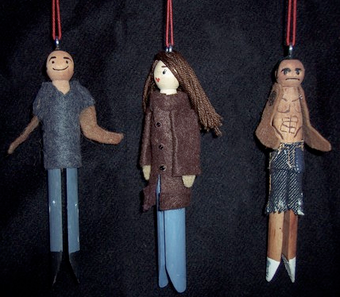 She gathered her favorite noose-looped Twilight clothespin voodoo dolls and ornamented her surroundings with them. [via Etsy]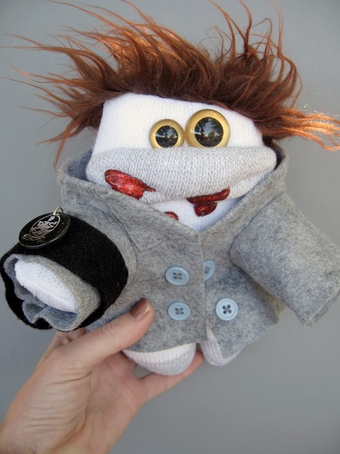 "Come to me, Edward," she whispered, grasping beneath the sheets in search of the hand-sewn Edward Cullen zombie sock puppet she sleeps with every night. [via Etsy]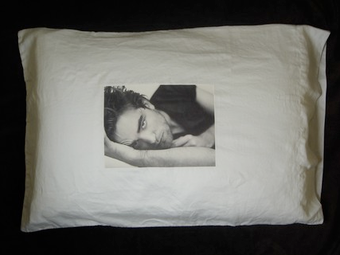 She leaned a porcelain cheek against her Robert Pattinson pillow. [via Etsy]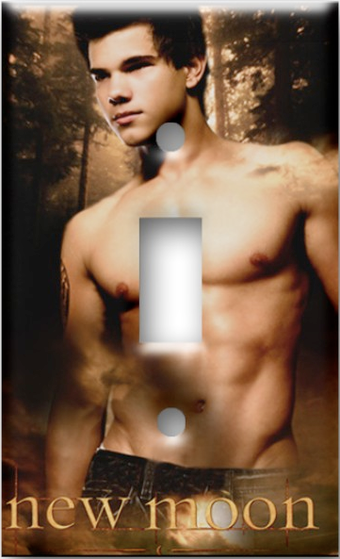 It was time. She stretched her pale, slender hand to the Jacob Black light switch and dimmed it to—what else?—twilight. [via Etsy]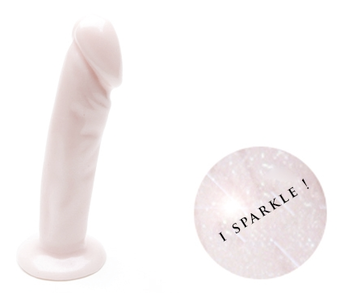 She removed her vampire sparkle dildo from the top drawer in her bedside table. She bit her lip and recalled fondly the words her Dildward Cullen had used to seduce her:
Yes the The Vamp retains hot and cold temperature. Toss it in the fridge for that authentic experience.
The Vamp is a realistic form dildo based appropriately on our Sire's design but with a deathly pale flesh tone reminiscent of the moon's soft glow
[via Tantus]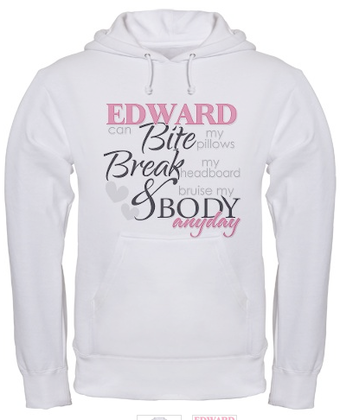 Her cheeks flushed, her lips trembled, her eyelids fluttered. Dildward Cullen did all the things she asked of him, in cursive on the front of her sweatshirt. [via CafePress]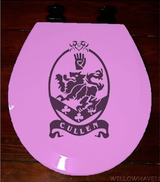 He sated her completely. With a sigh of contentment, she retired to use her Twilight-themed restroom, to use the Cullen-branded toilet. [via Etsy]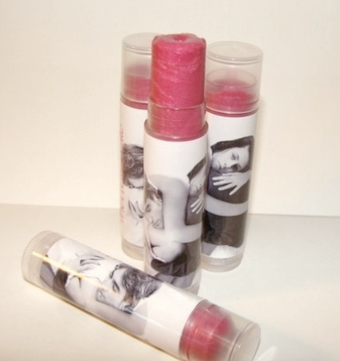 She reapplied her vegan Twilight lip gloss and smacked her lips in the mirror. [via Etsy]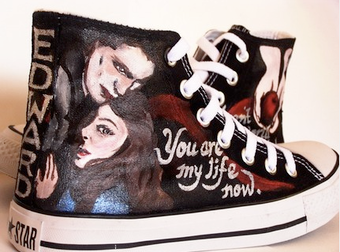 Returning to the bedroom, she kicked her hand-painted Bella and Edward high-top sneakers out of the way. [via Regretsy]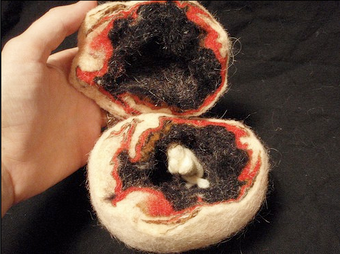 Clutching the felted "Bella's womb" she had crafted from wool to depict the mutant fetus within, she contemplated whether child support applied to half-vampire bastards. [via Cinematical]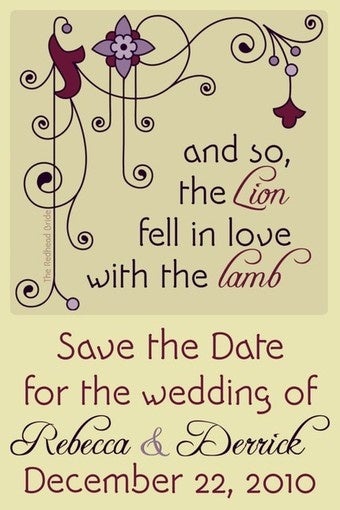 She would not bear a bastard babe. She reached into the desk and pulled out the stack of Save the Date cards she had been saving for her Twilight-themed wedding. [via Etsy]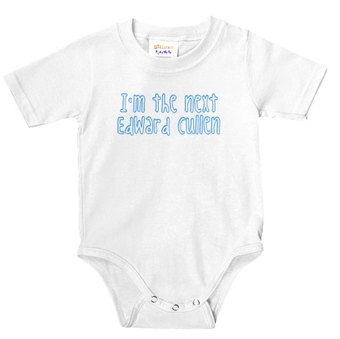 For this would be the child to bring together the forces of Vampire and Human. In this child, the future would be born. This child would be as sexy as her vampire lover. Her son, the Next Edward Cullen. [via CafePress]