Weird pictures continue to emerge from Twitter's new San Francisco HQ. But at least now we know where some of the outré decor is coming from: the CEO's wife, a designer, reportedly helped with the interior.
Not that we begrudge Sara Morishige, Ev Williams' glamorous and chic spouse, her design flourishes. After all, she did the interior for Twitter's last new office and was brought back to do this one, meaning, at the very least, there was no staff revolt about her prior work. And on balance, the level of quirk seems appropriate for a company whose unlikely success was built on the world-changing potential of 140-character status updates. (You can take the full official tour here.)
But the new batch of pictures, compiled by VentureBeat's Kim-Mai Cutler, contain the same sort of oddities as the last one, with its toilet-stall vanity mirrors and dining room DJ booth. And Cutler drops words that Morishige, seen yesterday decorating hubby's office, had a hand in the overall design. Highlights: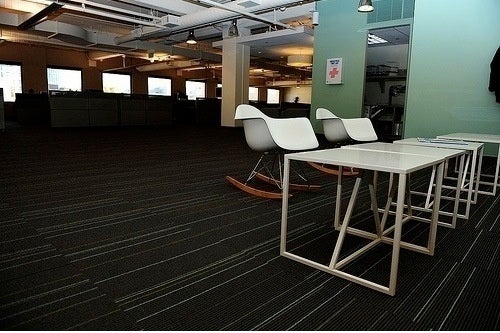 These sleigh chairs meld old-fashioned rocking chairs with a modern Ikea seats. Weird. Also, we want one. Via Twitter on Flickr.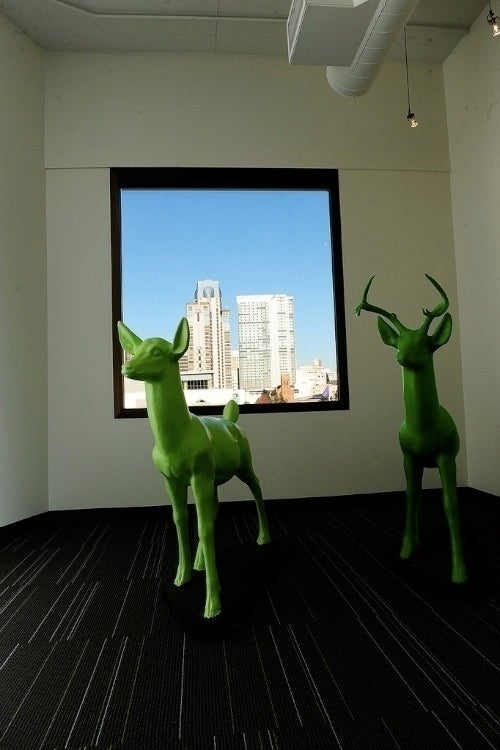 Where have we seen these green, toy-soldier-esque deer before? Oh right, at the old office, which Morishige also designed. They became almost iconic. But not to the commenter who wrote, under this picture on Flickr, " this is what happens when you give the interior decorator a budget and no guidelines along with it. ;P " Zing! Via Twitter on Flickr.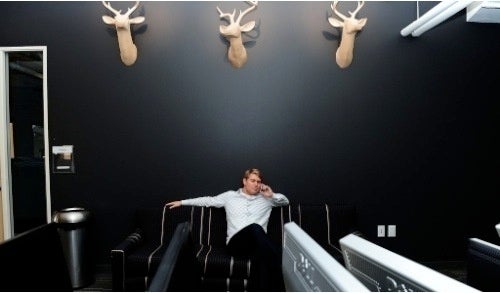 The deer theme has been extended, with a hunting-and-death twist. Via Twitter on Flickr.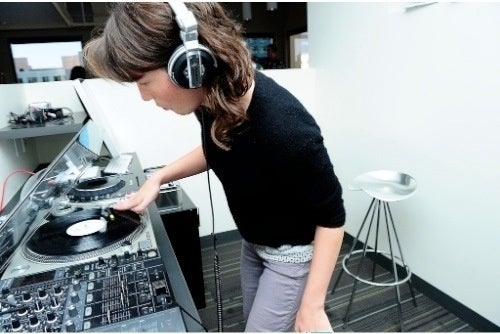 Not only does Twitter have a DJ booth, it also has a house DJ, apparently. Or maybe "Chief Wax Officer" would be a better term. Via Twitter on Flickr.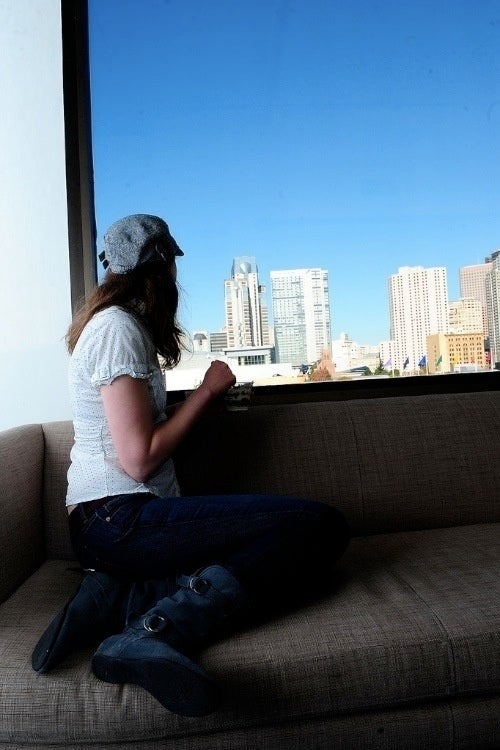 The very nice view from 795 Folsom St.