This year, Oprah's canceling her 'Favorite Things' episode and will give us the gift of Barack Obama instead. As if he's going to make 200 women fly into simultaneous orgasms. We demand to be lavished with exuberant materialism!
This isn't the first time Winfrey's shanked her holiday audiences. (Scoring seats at a Thanksgiving-week Oprah episode is like playing scratch-offs: you have a 1-in-5 chance of winning, since she always does it during Thanksgiving week, but never says exactly which day she'll do.) Last year, the audience flew into the requisite screaming seizures when Oprah announced it was a 'Favorite Things' episode—and then died down really fast when she said the theme would be "the recession," and they were all getting thrifty products and ideas for D.I.Y junk.
A blast from the wantonly materialistic 'Favorite Things' of yore is a journey into the chi of Oprah, which apparently exists at the intersection of "comfort," "convenience," and "delicious," with a really heavy emphasis on "delicious."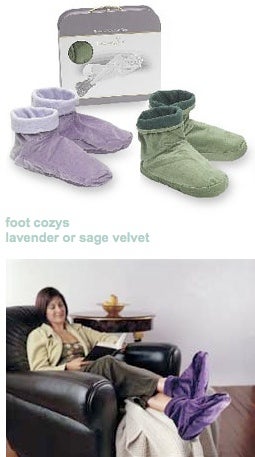 Dreamtime Foot Cozys
These highly evolved socks, featured in the 2002 show, come with microwavable aromatherapy packs filled with calming cinnamon, comforting clove, and revitalizing eucalyptus, all of which will make your feet good enough to eat.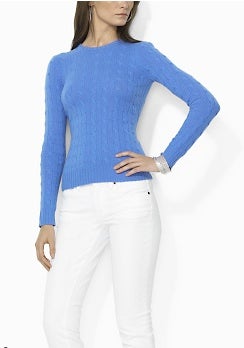 Ralph Lauren Black Label Slim-Fit Cashmere Sweater
This was one of the orgasmic scream-inducing items from 'Favorite Things' 2003, on account of women loving things that are (a) soft (b) elite (c) tell them they are slender. It's such a simple formula!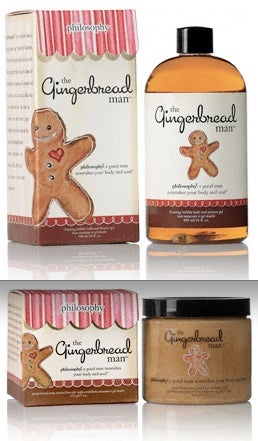 Philosophy The Gingerbread Man Body Products
By 2003, a 'Favorite Things' formula had been established: If a 'Favorite Thing' is not a food, then it should seem like a food and/or make the user feel like she is a food. Thus, Philosophy's Gingerbread Man body products, which allow the user to bathe in sugar and turn herself into a delicious human-shaped holiday snack.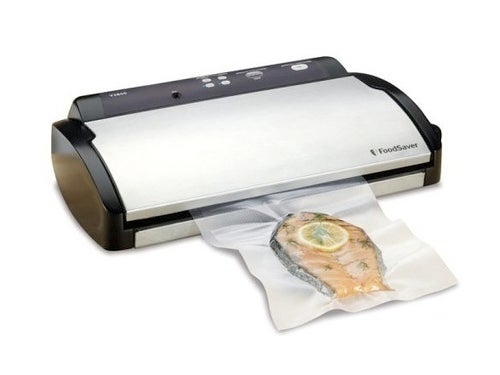 Tilia FoodSaver Vac
If a 'Favorite Thing' is not a food, and neither seems like a food nor turns the user into a food, then facilitating the consumption of food is also acceptable, as Oprah demonstrated in 2003.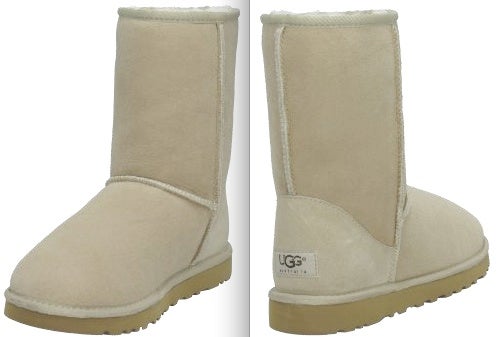 Ugg Classic Short Boot
Remember when Uggs were cool and trendy? Apparently that was before 2003, when Oprah first place them on the feet of Midwestern housewives. She went on to hand out other Ugg models in 2005 and 2007.

Orbitz
I have no idea what it means that Oprah gave her audience "Orbitz" in 2004, but let's assume it was one of those "Al Gore invents the internet" things. I, Oprah, bestow unto you the gift of competitively priced airfare and hotel reservations.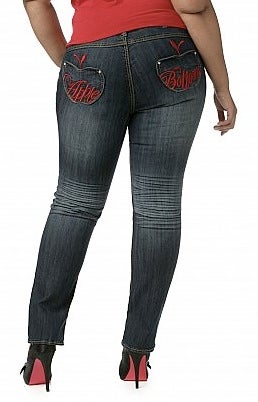 Apple Bottom Jeans
In 2003, Oprah told her audience they were skinny by giving them slim-fit sweaters. In 2004, she told they they had fat butts by giving them Apple Bottom jeans. Which reminds me, what ever happened to Search for the Next Apple Bottom Girl, in which rapper/designer Nelly scoured the world in search of girls with huge butts who look good in his jeans? Apple Bottom Girl was only supposed to last one year. How did he find the next one, without the aid of a viewing public??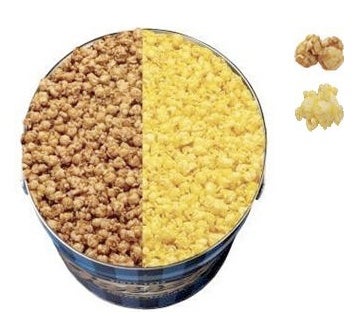 Garrett Popcorn
Mail-order staple (and Chicago brand) Garrett Popcorn appeared in 2002 and 2005, with Oprah favoring the Caramel Crisp and Cheesy flavors. I have eaten this popcorn, and can vouch for its tastiness.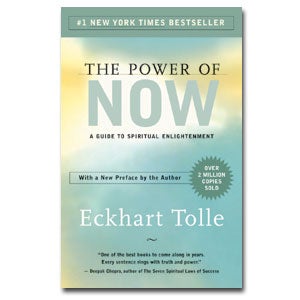 The Power of Now, by Eckhart Tolle
At age 13, German self-help guru Eckhart Tolle decided school was a "hostile environment" and dropped out, making him a weird choice for a segment that once had an all-teacher audience, to express Oprah's respect for education. Anyway, Tolle went on to write about how you, too, can find a Portal to the Now of the Unmanifested.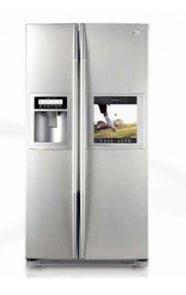 LG HD-TV Refrigerator
Now, you can watch Oprah and eat—at the same time! In 2007, 'Favorite Things' got dangerously close to self-parody.
http://www.lge.com/products/model/detail/gr-p227s.jhtml