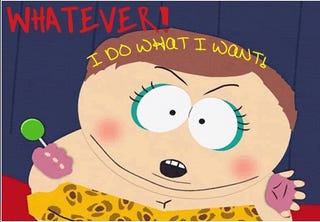 What about the children? A cursory examination of the "news" reveals the chilling truth which we have all dreaded for so long: There is no hope for you, kids. Just do what you want.
Want to go to college? Why?
The juvenile justice system in New York is so fucked up, according to a new report (surprise!), that "the state agency overseeing the prisons has asked New York's Family Court judges not to send youths to any [juvenile prisons] unless they are a significant risk to public safety." Yes, the agency that runs the prisons is begging courts not to send any kids to the prisons for kids because the prisons are too dangerous, for the criminals. Jesus.
Even South Dakota Indian reservations, some of the poorest places in America, are now riddled with juvenile gangs (surprise!). One kid quoted in the video accompanying this story is in the Black Wall Street gang, which is a gang of dirt-poor South Dakota Native Americans, obviously. Jesus.
Not to mention all these other crazy juvenile crimes!
"Kids Wonder: Did Dad Kill Mom?" Jesus.
We blame this on role models who are losers.
[Pic via]