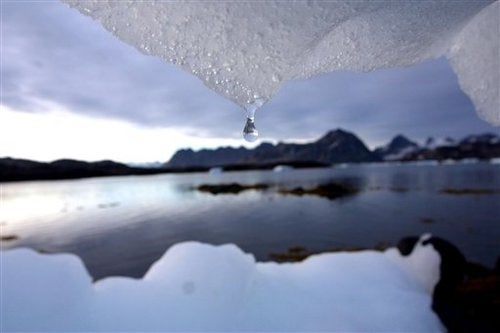 The Copenhagen summit has brought the global warming debate to a head, and the skeptics have the upper hand because Al Gore made a math error, scientists wrote mean e-mails, icebergs won't destroy Australia, and it's snowing in Copenhagen.
Matt Drudge dug up that last bit of evidence undermining decades of "scientific" research into global climate change. Here are the most powerful arguments being advanced by brave truth-tellers in the face of the global warming hoax:
In conclusion, the fact that it is currently 50 degrees in New York City is a localized, temporary, one-off temperature fluctuation, and anyone who takes it to undermine the well-established fact that there's no such thing as global warming is an idiot.