Menacing Russian oligarch Roman Abramovich threw the banging-est celebrity-filled NYE party in St. Bart's. We've read about the St. Bart's bash, but now we have pictures! All thanks to grim economist Nouriel Roubini, who despite our impending economic doom, partaayyyed.
The party was lavish — about 250 celebrities and their hangers-on were flown, on private jets, to Abramovich's Caribbean winter palace, where they ate millions of dollars worth of gourmet snacks and enjoyed the musical stylings of Gwen Stefani, Beyoncé, and Prince. Who, lemme tell ya, do not come cheap (I'm trying to plan my own bar mitzvah). There were also crazy fireworks amid the stormy weather and everyone danced and had a good time. Though Nouriel posed for all these pictures and put them up on his own little Facebook page (where we found them), he's oftentimes the least interesting person in the photo. Go figure.
If you'd prefer to see these photos all on one page, you can click here.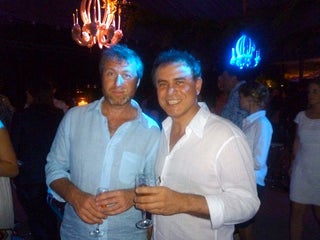 S

Roubini (right) & the Oligarch, who was the basis for the angry Russian real estate mogul/gangster in Guy Ritchie's RockNRolla.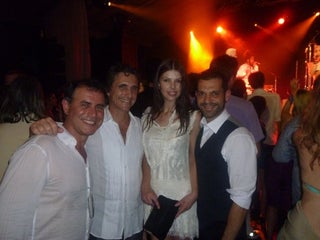 S

Roubini & former Quentin Tarantino producer Lawrence Bender, plus two other randos. (Names, anyone?)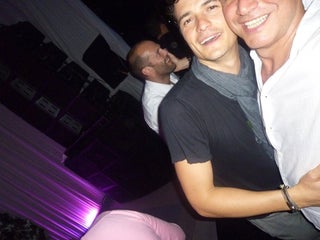 S

Roubini & omg is that Orlando Bloom?? Well, that's definitely British action star Jason Statham in the background.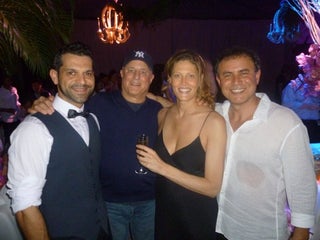 S

Roubini & Ron Perelman, a Lady, and the Waiter. Update: A tipster tells us that the waiter-lookin' fellow is in fact Shai Baitel, " a super self-absorbed Israeli guy who put together a gala for Roubini earlier this year which Perelman chaired." Connections!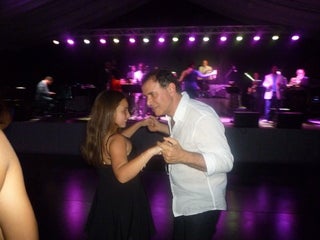 S
Roubini & A Young Girl (is she dancing on his feet?)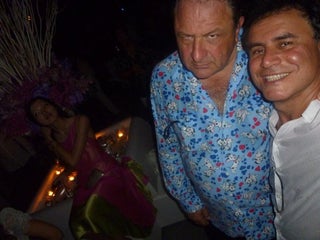 S
Roubini & Limon Zerga from 'Ocean's Eleven'. (But seriously, can anyone identify this dude? He's in a lot of pics.) Also pictured: Bored Asian Lady. Update: Limon Zerga is actually Jean Pigozzi, an Italian philanthropist and art collector.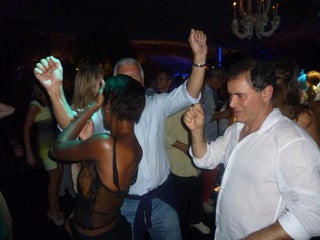 S
We're pretty sure that's the rarely-photographed Bigfoot of the art world Larry Gagosian, busting a beautiful move. Update: It is Larry, dancing with his girlfriend Shala Monroque.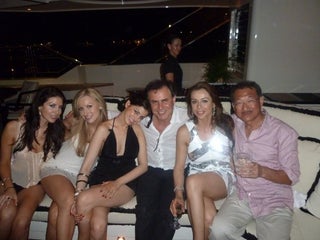 S
Oh look at all of these young, young women.


S

Roubini & and someone we've named Madam Yellowdress. She's in lots of pictures.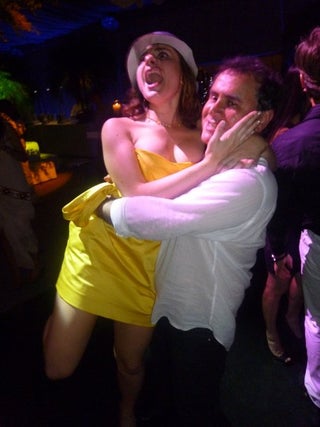 S
Told you.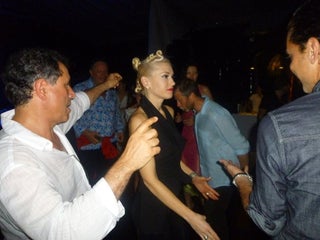 S
If you dance awkwardly near Gwen Stefani, does that mean you're dancing *with* Gwen Stefani?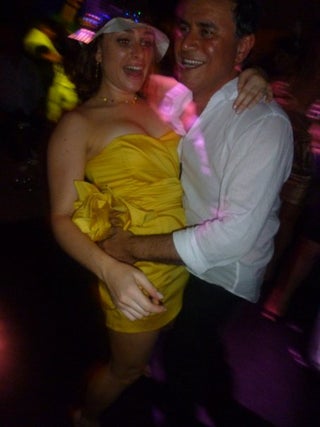 S
Madam Yellowdress! Who are you??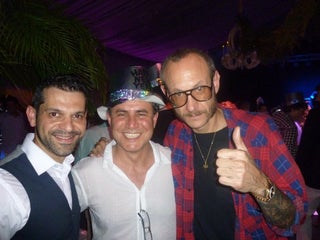 S
That's fashion photographer Terry Richardson on the right.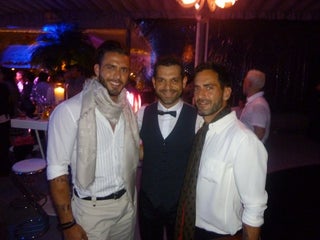 S
Aw, Marc Jacobs (right) with his supposed husband Lorenzo Martone (left). Anyone know who the dude in the middle is? The waiter? He's everywhere in this gallery.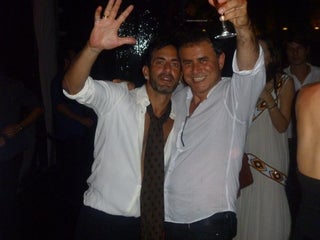 S
Marc, Nouriel, and a necktie.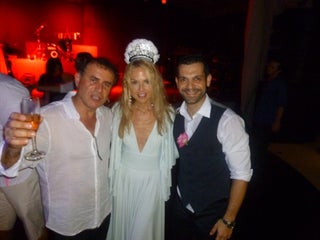 S
Is that Rachel Zoe?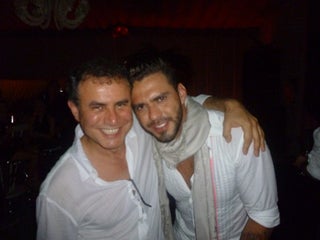 S
Lorenzo Jacobs (???)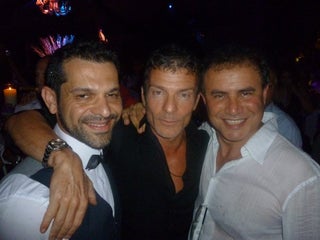 S
Dr. Cheekbones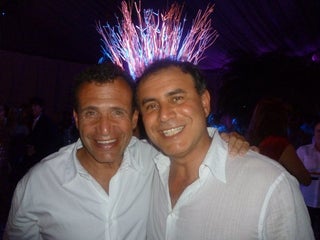 S
Fireworks hat! With Roubini is shady financier and douchebag Vivi Nevo.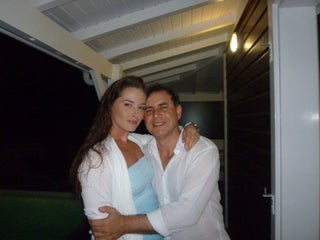 S
And now begins the Unnamed Other Women segment! Provide names if you can.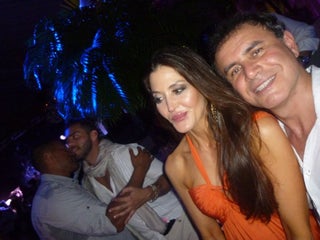 S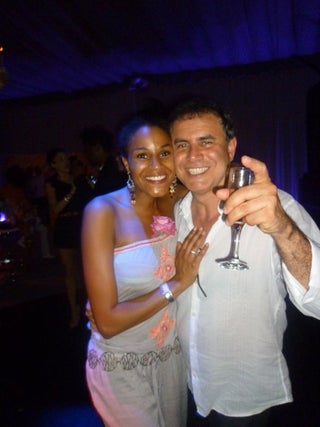 S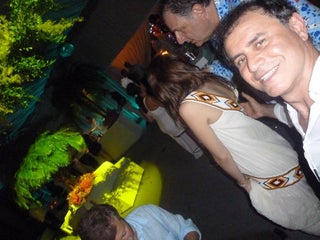 S
Is he grabbing her?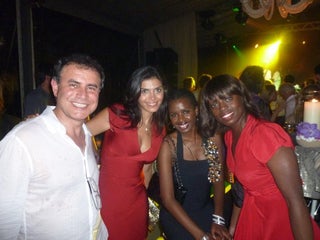 S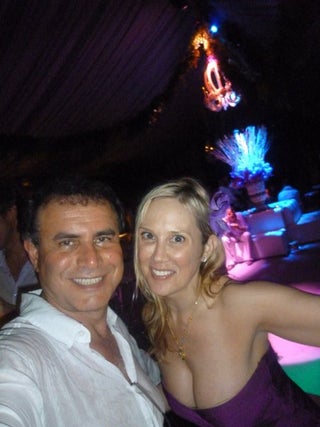 S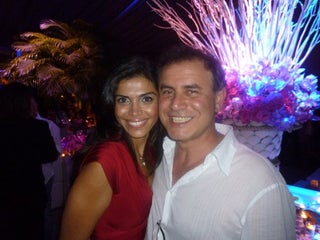 S