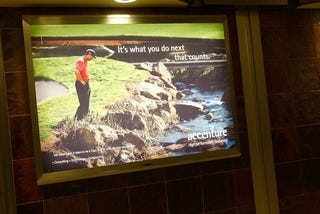 Is Tiger Woods in sex rehab? And what the hell is sex rehab like? Montel Williams' kids miss him. Richard Gere can't pay his hotel's bills. Charlie Sheen's perfect smirk. Dennis Hopper's perfect heartbreak. Presenting your Sunday Morning Gossip Roundup:
People thinks Tiger Woods is in Sex Rehab. And by the way, Zombie Radar does, too. Which means he probably is. Of all the various kinds of rehab, which one would be the worst? Well, hold the physical effects of withdraw from drugs or alcohol, I'm gonna go ahead and say 'sex rehab.' Think about this. How do they rehab you from being a sex addict? If it's anything like what they do to get dogs to stop humping things, DO NOT WANT. [People]


Aw, man. Montel Williams has two really cute kids who're pissed that they don't see him enough. They feel abandoned and that their dad only pays their mom child support, but that they've lost the emotional support they need. Granted, the Daily News isn't the best place to get this message across, but then again, desperate times call for desperate measures. Related: CALL ME DAD I NEED MORE SAMMICHES. [NYDN]


Oh, GOD: Guy Ritchie's trying to opening a version of his London-based celebrity-visited pub, The Punchbowl, in New York and LA. Please, take that shit to LA, one Spotted Pig is just fine. [People]


Stud of Muffins, Top Chef cheftestant whatever Sam Talbot, is splitting up with his wife, and might be dating fellow Bravo star Kelly Bensimon, which is interesting, because as far as I know, everyone hates Kelly Bensimon? Can someone who watches that shit please explain? Anyway, Talbot's cooking at The Surf Lodge in Montauk, which is basically an institutional God of Death for all the people who enjoyed Montauk when it was quiet. So, in other words, he's probably going to be doing a lot of Hamptons Humping this summer. That's all I've got for you. [Page Six]


OY. Dennis Hopper's dying of cancer and he's divorcing his wife, citing "irreconcilable differences." Never underestimate the universe's ability to manifest newer, stronger strains of heartbreak. It's like emotional Darwinism. [NYDN]


On the front page of People right now: "KATIE'S DATE NIGHT: Holmes tells PEOPLE she relishes time out with husband Tom Cruise." Well, the few visits out into the "real world" are quite the liberation, no? [People]


This is awesome: Richard Gere's bed and breakfast in Westchester, the Bedford Post Inn, isn't paying its employees and vendors in a timely manner, so one pissed-off worker took to Page Six. Justice! The place is basically a yoga retreat where you learn how to stretch your ass wide enough to fit a few hamsters in there with a restaurant. [Page Six]


Having finally recovered from devouring Meryl Streep's face, Sandra Bullock donated $1M to Doctors Without Borders, and Madonna only donated $250,000, because Madonna's a bitch. What?! You know it's true. [NYDN]


Hey, look at that, we said Miley Cyrus most likely wasn't engaged, and guess what she isn't? Yeah, engaged. That said, this does not mean you shouldn't feat the power held in her Sparkly Ring of Voodoo Man Magnetics. BEWARE. [People]


Mariah Carey apparently has her own brand of champagne, which, can we just say? BAD IDEA. Anyway, the picture of Lee Daniels looking at Carey in this picture is worth the click alone. [NYDN]


Tareq and Michaele Salahi want you to donate your money to Haiti. That doesn't make me like them any more. [TMZ]


Anil Kapoor, who played the sleazy dreamkilling TV host in Slumdog Millionare, is now going to play a Middle East peacemaker on 24, a show predicated on insulting, stereotyping, and making implications about the worst people alive and the respective races and ethnic backgrounds they come from. In other words, it's great. He took his inspiration for the role from "Gandhi, Nelson Mandela and Barack Obama." Funny, that's my blogging strategy. [Page Six]


Jay-Z showed up to the cluuurb and then left half an hour later because Beyonce was like 'let's just go home and do it.' [NYDN, Top Item]


Charlie Sheen is just incredible. He went to a Clippers game, and look at that smirk, it's like, it's the perfect smirk. It almost goes completely diagonal. Awesome. [TMZ]


BAWWW. Something about porcupine-like megaproducer Brian Grazer, and his daughter, who is going to NYU. I didn't read the item because I didn't want to ruin the cute visual on it. I think it's something about a show of hers or something? Bloggers! We're just like you. [Page Six]
Late edition, good morning! Stick around, there's plenty of fun to be had today. And by 'fun,' I mean more posts about Haiti and Jay Leno. Because this is the worst news cycle ever, because two issues of such stark opposition are dominating it, and moving between the two is starting to make me queasy! Anyway. Here's a song. More to come.
[Photo via Getty Images]