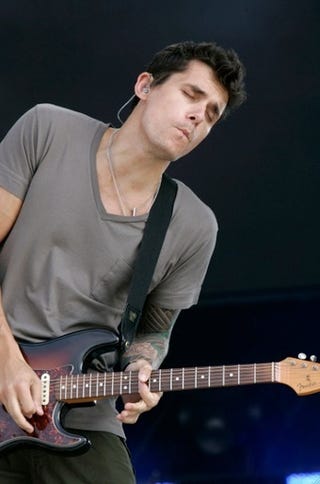 John Mayer: "The phone doesn't pick up because I'm masturbating." Heidi Montag: "If Cleopatra were alive now, I'm sure she'd have triple D's." Kelly Bensimon's Playboy shoot: "What sexy looks like at 41." Wednesday's gossip roundup is highly quotable.
"I am the new generation of masturbator," says John Mayer in Rolling Stone, for which he posed shirtless. [fig.1] "I've seen it all. Before I make coffee, I've seen more butt holes than a proctologist does in a week... I have masturbated myself out of serious problems in my life. The phone doesn't pick up because I'm masturbating. I have excused myself at the oddest times so as to not make mistakes. If Tiger Woods only knew when to jerk off." That last part is pretty astute. On breaking up with Jennifer Aniston: "I've never really gotten over it. It was one of the worst times of my life." At least he'll always have his right hand. [OK] [RollingStone]


As horrifying as Heidi Montag's plastic surgery-related attention grab is, this Access Hollywood segment is too trippy to skip. First, fuzzy lighting and soft piano: "I had too much Demerol like Michael Jackson did." (How has this not come up before?) Billy Bush asks her to move her face, which is funny, because he can't move his, either. Billy: "Some would say you rejected God's creation." Heidi: "Or maybe God gave me extra." She continues, "We [are] blessed to even have this surgery that we have. We're so advanced. If Cleopatra were alive now, I'm sure she'd have triple D's." She also says she's ready for another Playboy shoot. The clip below is but one brief clip from this seminal Frost/Nixon-like interview. [AH]
Heidi will have to compete with Real Housewives of New York's Kelly Bensimon for Playboy: Kelly plans to "show what sexy looks like at 41" in March's issue, with the help of photographer ex Gilles Bensimon. No word on what she will or won't show. [P6]


Brittany Muphy's mother and husband hit the press circuit last night, saying they believe drugs were not at play in Brittany's death: "She was just high on life." The toxicology reports still aren't back on her autopsy. This stuff takes forever. [NYDN]


"Bootylicious" is being added to the Oxford English Dictionary. Lady Gaga is upset "discostick" didn't get there first. [Gatecrasher second item]


Tiger Woods mistress #1, Rachel Uchitel, canceled her enormous, fully sponsored Palm Beach birthday party because "the media attention was unexpected and unwelcome." What did they "expect"—that everyone would see the phrase "celebrity socialite" on the invite and forget everything else? [TMZ]


Anna Kournikova's mother, Alla Kournikova, was arrested for child neglect yesterday after 5-year-old son Allan plummeted out of a second story window. Alla had locked Allan in the house alone so she could run errands. [TMZ]


Agyness Deyn and James Franco "hit it off" at a Cinema Society showing of Howl on Monday and are "in touch." A match made in beautiful-indie-hip heaven. [P6]


Lindsay Lohan is thought to be cutting again. Radar blows up an image of a suspicious red mark on LiLo's arm and quotes a "friend" who says the starlet needs help. [Radar]


Ryan Cabrera held hands with Audrina Patridge at Broadway musical Rock of Ages. The Gawker Guide to Gay Rumors may need to be amended to explain this situation. [Gatecrasher]


The guy Ronnie knocked out last week on Jersey Shore says it was a sucker punch to the back of the head. He wants a rematch. At what point does MTV become complicit to the Jersey Shore brawlers' assaults? [TMZ]


Chris Brown wore ostentatious leather globes at a Milan fashion show, [fig.2] inviting various jokes about O.J. Simpson's fit. [TMZ]
Figure 1.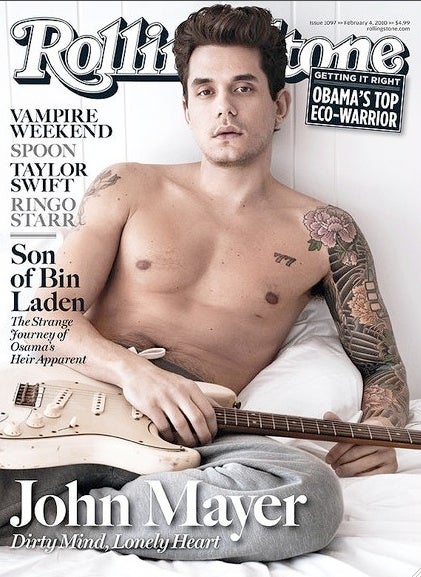 Figure 2.