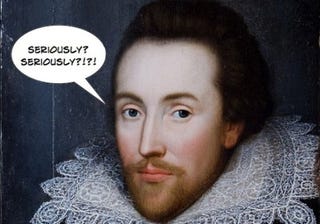 We all know that New York Times fake trend stories are annoying because they are 1) fake, and 2) trend stories. But do not neglect their third worst quality: many are terribly written. Allow us to show you.
The underlying cause of the poorest-written portions of most fake trend stories is the insistence by NYT editors that every fake trend story have some sort of "stats" graf—a graf that attempts to force a clearly made-up premise into an empirically justifiable form. Since fake trend stories are, by definition, pure bullshit, this requirement often results in the most tortured or transparently ridiculous part of what could have been a perfectly decent story, had it been upfront about its total lack of journalistic merit. Examples:
New York Times
editors: Please stop torturing your writers, and their readers. Let bullshit be bullshit.
[Pic
via
]