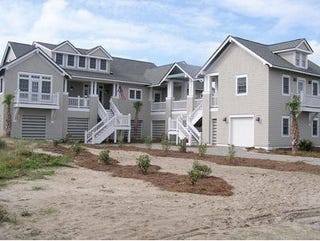 The National Enquirer says John Edwards proposed to Rielle Hunter and is buying a $3.5M beach house. Now that we've found the real estate listing, a guide to the custom mahogany cabinetry (that's yuppie for "marital bliss") that lies ahead.
The Enquirer's print edition included two photos from this listing with Bald Head Island Real Estate (which is, according to its website, the only real estate firm serving the North Carolina beach community), which is the only Bald Head property currently listed for $3.5 million. Since John will likely support Elizabeth and Rielle's lives for the rest of his life, moving in with the one of those women who doesn't want him castrated (perhaps the only woman in America who still likes him) makes sense. When you lose this much for a woman, you have to at least try to make it work with her.
My only question is whether our "Bald Head" jokes should focus on John's hair or his gigundo penis.
Onward to the tour! If you'd like to see these images on one page, click here.
15 Cape Fear (L#1025) Trail is a 4000-ft. ocean- and riverfront mansion boasting five bedrooms, six bathrooms, a whirlpool, an elevator, intercoms (fun for the kids!), central vacuum (fun for the maid!), and a wet bar. Community amenities include a boat dock, beach club, canoe pier, tennis courts, and a golf course.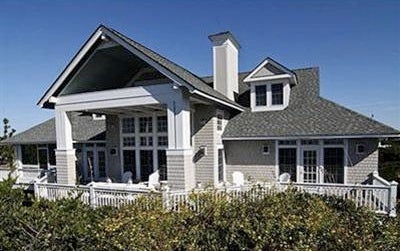 Bald Head Island's PR team describes local "homesites":
Planners and designers have established a Bald Head Island aesthetic, reminiscent of a style called the "Architecture of the American Summer," characterized by deep roof overhangs, wide porches and traditional cedar siding.
Deep roof overhangs = better shadows in which to hide from paparazzi.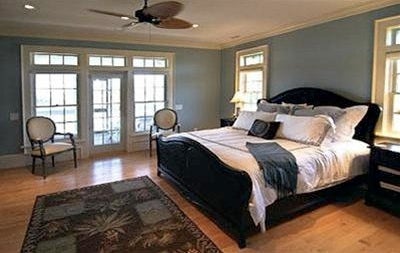 With floor-to-ceiling windows and a patio, the master bedroom's abundant natural light will make shooting daytime sex tapes a dream. Cannabis-themed rug sold separately.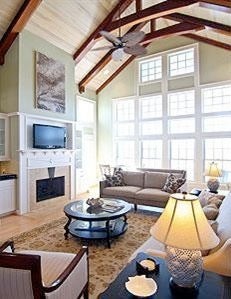 Here we see the Great Room and its vaulted "Cathedral Ceiling," for when you're ready to repent for living in sin.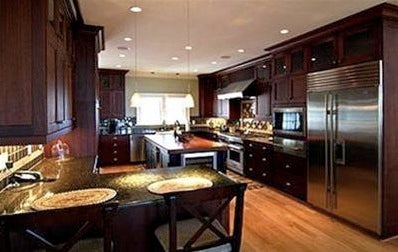 The "Gourmet Kitchen" includes mahogany custom cabinets, granite counters, a sub-zero refrigerator, wine cooler, double ovens, and maple hardwood floors. It's like living inside the trunk of a huge redwood tree.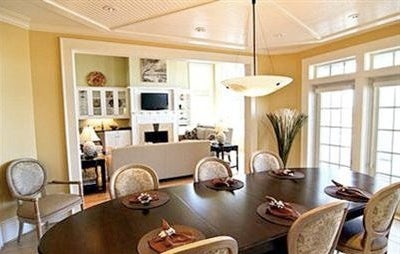 The cheery dining room is large enough for whenever your first wife's kids stop hating you.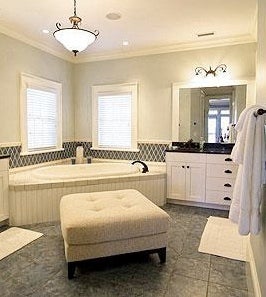 The master bathroom features ceramic tiles and a gleaming white whirlpool, which Frances Quinn will stain blue with Manic Panic when she reaches her inevitable teenage rebellion.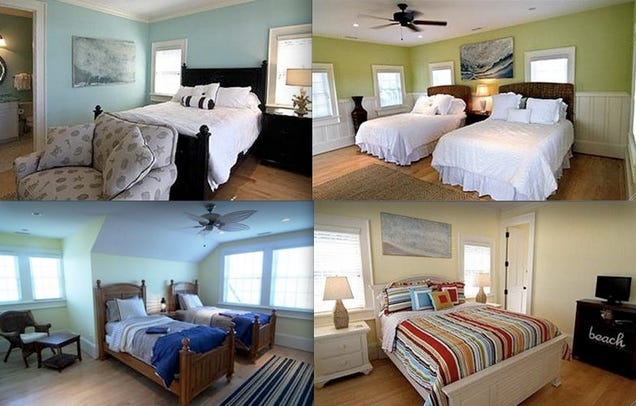 Speaking of little Quinn, here are her picks for nursery.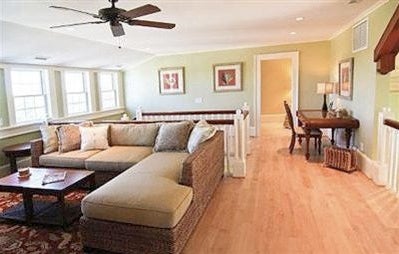 The multi-use space is bathed with the bright light of shame.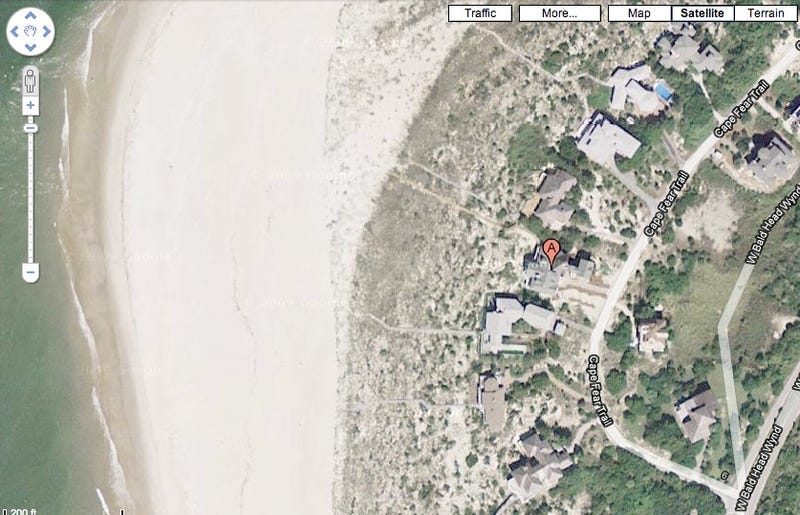 Here's the satellite view, revealing the lucky duck neighbor with the swimming pool and how far you have to walk to get to the ocean. At least they have a nice dock...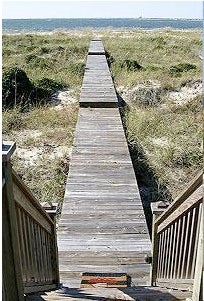 This will probably get super hot in the sun, forcing John and Rielle to race down it screaming "ooh! aah! ouch!", pumping their knees high so as to maximize the distance between their feet and the ground, as though they are Lipizanner horses. No matter how many times you burn your feet on the dock, you will never think to bring shoes. That's just the way it is.


Let us conclude with a clip from one of the Bald Head Island PR team's video promos. (Which are very effective. I am completely sold on their "pre-fab Martha's Vineyard of the South" aesthetic.) The island is personified as a female who "giggles when the ocean waves tickle her shoulder." It would seem the future Mrs. John Edwards has found paradise at last.