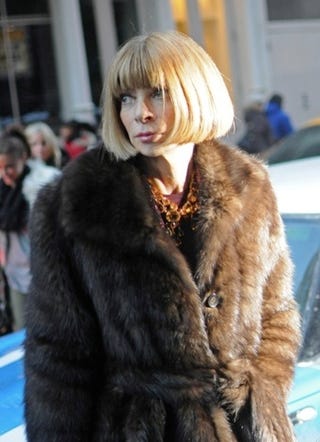 The blood of a thousand PR assistants runs through the streets after a frightful error leaves Wintour in the cold. Elin debates attending Tiger's press conference. Gabourey Sibide is so over Vanity Fair's all-white Young Hollywood issue. Thursday gossip ahoy!
The fashion world gaped in horror when a "major blunder" at Diesel's disorganized show forced Anna Wintour to wait in line. French Vogue editor Carine Roitfeld was also present for the unmitigated disaster, which did not end inside the tent: A lady in the front row spilled her purse all over the runway, talked on the phone during the show, and blew her nose disgustingly. [Gatecrasher]


Victoria Beckham jumped into the Great Size Zero Debate with a resounding endorsement of thin: "I don't think we should be discriminating against someone because they are too thin, or too curvy, or too large, or whatever it is." Famous people always fall prey to this logic. Like how Eva Mendes thinks she is discriminated against for being beautiful. [DailyMail]


And the first post-scandal Tiger Woods photo goes to... Getty. [fig.1] Which isn't a paparazzi firm, meaning the bazillion-dollar bounty tabloids were offering will never be claimed. I'm guessing Tiger's publicity folks planned this with sports photographer Sam Greenwood to diffuse things. Tiger wears Nike (an endorsement he did not lose) and no wedding band. [TMZ]


In other Tiger news, Elin has yet to say whether she'll attend the conference, and is leaning towards skipping it, despite a "significant" dinner with Tiger on Tuesday. [NBN] [Radar]


Gabourey Sibide's exclusion from Vanity Fair's all-skinny-white-girl "Young Hollywood" cover doesn't bother her: "At first I thought, 'Hmm, should I be there? Then I very quickly got over it. I think if I were a part of that shoot I would have felt a little left out anyway. ... I'm excited to be mentioned anywhere, and it doesn't matter to me where I'm not mentioned." This girl is astoundingly well-adjusted. [NYDN]


The cast of SNL has joined the campaign to get Betty White to host. "I hear Betty does a brilliant Barbara Bush impersonation." [NBN third item]


Nicole Richie showed up at the after party for Pete Wentz's fashion show without makeup, so she couldn't have pictures taken. Why would you go to a fashion week party without makeup? The sole purpose of Fashion Week is seeing and being seen, a fact apparently lost on a camera-averse Ashlee Simpson, too. [P6]


Kelly Osbourne performed the previously unimaginable feat of making a Wilma Flintstone outfit look good. [fig.1] I'm not sure how to process the fact that I suddenly want to dress a cavewoman. As for Kelly's adorable rappaport with seatmate Abigail Breslin at the Nanette Lepore show, [fig.2] I'm not sure what they'd say to each other (a stern, sisterly warning about the dangers of drugs?) but this cleaned-up nice-girl act really suits Kelly. [DailyMail]


Alec Baldwin's new 30 Rock love interest—a throaty, hypersexual, Reagan-Republican CNBC anchor—was inspired by a real anchor, Melissa Francis, who pitched the character herself and wanted to play her, proving that squawky cable news personalities are truly the most narcissistic humans in show business. [P6]


Kristin Cavallari's publicist denied Us Weekly's unusually straightforward skanky cokehead accusation by calling the weekly rag "a tabloid. They are no better than the National Enquirer." I wonder if publicists will choose a new go-to media liar now that the Enquirer has some legitimacy. [Celebitchy]


Robert De Niro and Jeff Bridges won big at the AARP's Movies for Grown-Ups Awards. I love that this award exists. [P6]


Your daily update on the Wasilla Hillbillies: Bristol thinks Levi is lying about how much money he made on his naked tour of New York, and is subpoenaing Playgirl, CNN, Entertainment Tonight, The Insider, Star, and the National Enquirer to prove it. [TMZ]
Figure 1.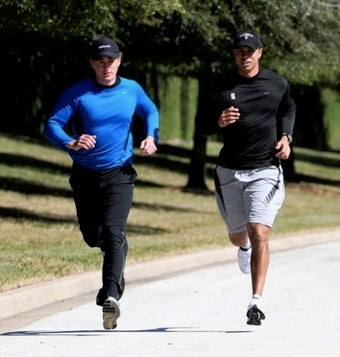 Figures 2. & 3.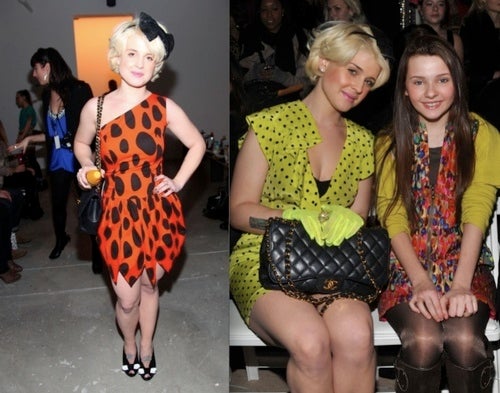 [
Pics: Anna via Splash, Tiger and Kelly via Getty
]