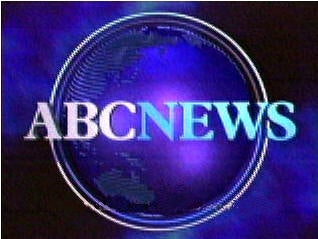 D-Day is here for ABC News. ("D" is for "Damn, they're taking my job.") The company is reportedly seeking three to four hundred buyouts, which would amount to about a quarter of its workforce. We'll update below with details.
[Disclaimer: These buyouts will probably play out over days or weeks, so details may be sketchy for a while.]
Here's the memo that went out to staffers from David Westin: more "digital journalists," more reporters who shoot and edit their own video, combining weekday and weekend operations, fewer events staffers, "a more flexible blend of staff and freelancers," and "eliminate redundancies."
One of our commenters heard the following, which largely jibes with Westin's memo:

-Programs will be responsible for assigning stories and directing coverage (read that as assignment desks are history)
-Most editors will be cut
-Most camera men will be cut
-Most writers will be cut
-Reporters will be responsible for writing, filming, and editing their own pieces.
-Nightline is going exclusively one man band

If you know any more specifics on the ABC News buyouts today (or are an ABC staffer who just wants to vent), email us. Anonymity guaranteed.