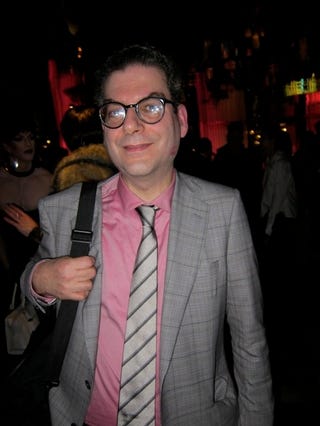 Here's the party boy himself. Who knows which tranny marked his cheek.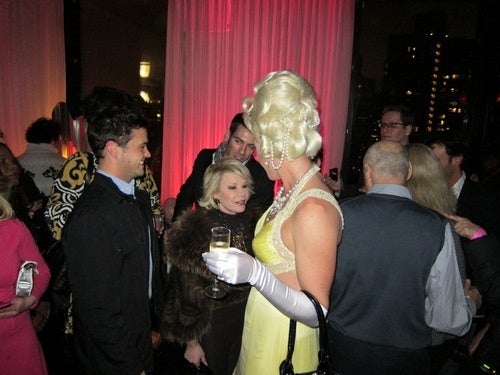 Joan Rivers after talking to Michael's 90-year-old mother, who camped out on a couch all night.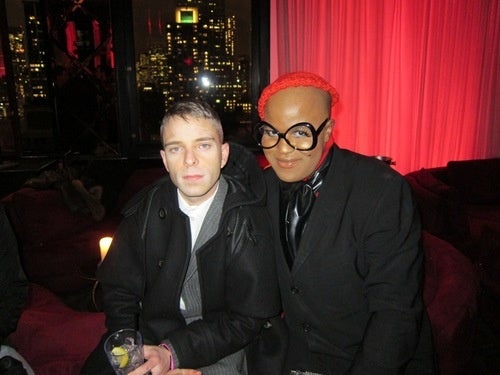 Malik So Chic (on the right) with a friend that he is going to forget once he gets famous on the CW's High Society.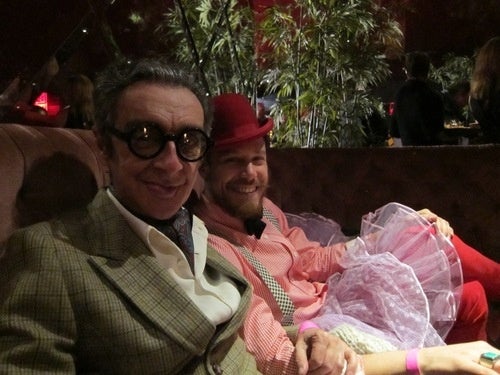 Artist Robert Richards with his friend whose name we don't remember. Duncan? Who knows. He must be straight or we would have known him already.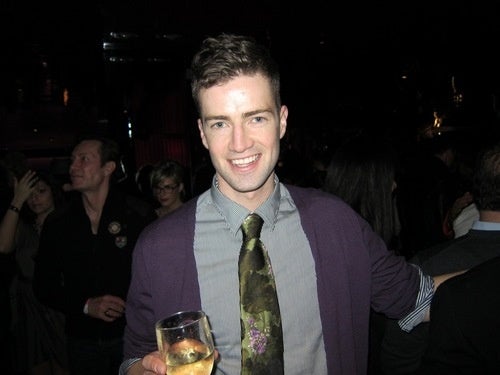 This is Ryan from New Zealand. I spent more than a few minutes flirting with him. Call me!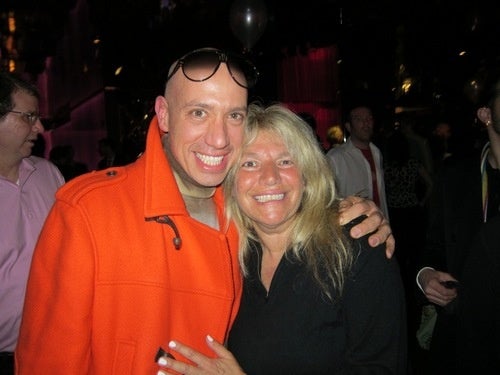 Robert Verdi, famous for putting clothes on women, smiles with Public Access porn queen Robyn Bird, famous for taking clothes off women, chatted and cooed.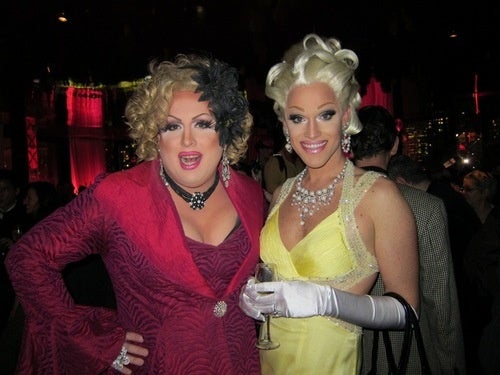 Mimi Imfurst, finished working the guest list at the door, takes a minute out of Epiphany's busy schedule of socializing and looking pretty.