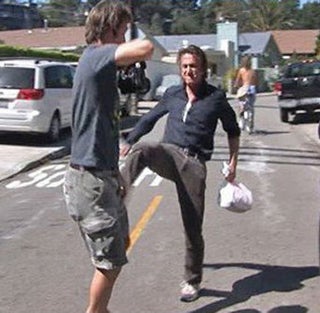 S
Today we watched a reporter get banned from a Sean Penn event for asking about his "die screaming of rectal cancer" quote. This brought two more Penn confessionals. (One from Ravi!) Plus, a taxi scam that only happens to drunks.
First, after watching a video of a reporter being banned from Sean Penn's presence, two members of the press told their stories.

S
Here's the resulting article.

S
Regarding a story that three of every four New York taxi drivers has price gouged by misusing their meters (deliberately, city officials suspect) RonMwangaguhunga recounted a worse price gouge story, the one that happens only to drunks.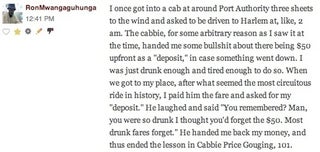 S
Moral of the story: If you plan to drink, drive your own car. No, that's not it...