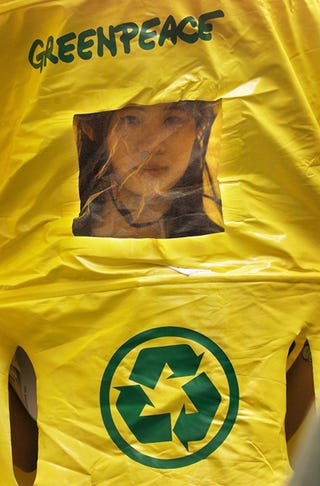 Two Canadian psychologists have released a study warning that "green products do not necessarily make for better people," and that when compared to everyone else, a tree-hugger will always rip you off first.
The doctors say that under a "halo of green consumerism," environmentally conscious people often use their shopping habits as justification to do whatever the hell they want:
"The pair found that those in their study who bought green products appeared less willing to share with others a set amount of money than those who bought conventional products. When the green consumers were given the chance to boost their money by cheating on a computer game and then given the opportunity to lie about it – in other words, steal – they did, while the conventional consumers did not. Later, in an honour system in which participants were asked to take money from an envelope to pay themselves their spoils, the greens were six times more likely to steal than the conventionals."
[Photo via Getty Images]