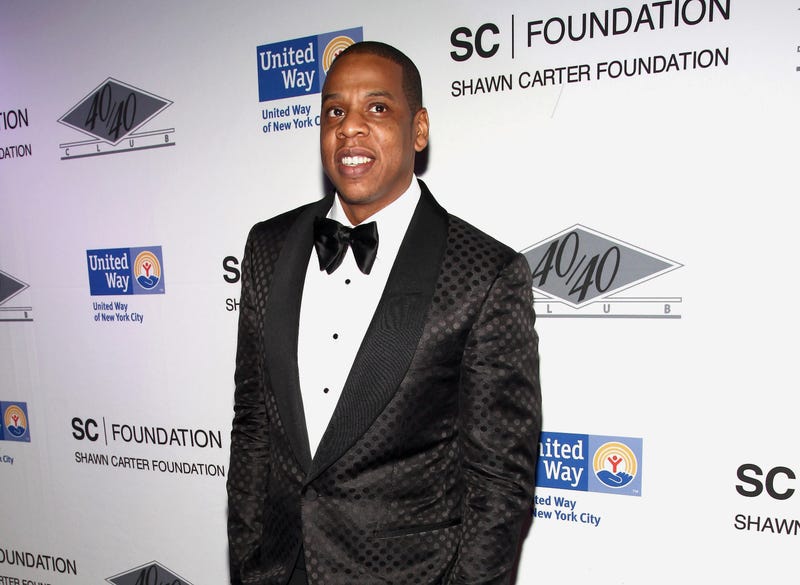 Shawn Carter is an indefatigable entrepreneur, restaurateur/club owner, part-owner of the Nets, and, of course, one of the biggest-selling rappers in hip-hop history. His wife is Beyoncé, but you probably already knew that.
Jay-Z was raised in the Marcy housing projects in Bed-Stuy. In the time-honored tradition of aspiring rappers, Jay took up crack dealing as a teenager, the spoils of which helped finance his music label, Roc-a-Fella Records. It was in 1998 that mainstream fame arrived with the release of Hard Knock Life. But in 2003, he surprised his fans when he announced his "retirement." Those who suspected the rapper was bluffing were correct: Jay issued his "comeback" album, Kingdom Come, and after a few more solo ventures, the highly anticipated collaboration with Kanye West, Watch The Throne, in 2011.
Music has hardly been the only item on Jay's agenda over the past few years: He continues to serve as chief creative officer of Rocawear, presides over Jay's sports bar chain, the Bruce Ratner-controlled New Jersey Nets, and boasts a multitude of endorsements. Jay also fashioned himself into a record exec in 2004 when he accepted an offer from Def Jam chairman L.A. Reid to join the label as president. The gig brought some respectability, and Jay was involved in picking some new acts like Lady Sovereign and Amy Winehouse; he stepped down in December 2007. Jay soon signed a deal with the concert giant Live Nation, worth an unprecedented $150 million.
Jay and Beyoncé have been together since 2002, the year they teamed up for the song "Bonnie and Clyde." After several false alarms, Jay officially proposed in June 2007 and the couple wed in Manhattan in April '08. In 2012, B gave birth to her highness, Blue Ivy Carter. [Image via Getty]