Last night, the Port Authority was flooded with the finest, most enthusiastic bowlers in NYC media. Gawker, Men's Journal, GQ, Cosmo and Maxim played amid beer towers, hand-sanitizer, and festering rivalries til the sun came up/the nachos ran out.
While Men's Journal initially dominated Gawker's A-Team, but Gizmodo's Matt Buchanan was quick to take his rage out on the ladies of Cosmo (of Buchanan, and his own bowling equipment which was brought, Office Manager Julia Schweizer stated: "He is a f*****g dork."). However, on the B-team, interns let victory slip away to Team Maxim. MAXIM. The interns, including Cozzarelli, Michael Jordan, Aman Ellis and Zack Mack showed true spirit; of Jordan, Cozzarelli stated: "He's like the Michael Jordan of bowling."
It was a night of glory, heart-break, and only minor bickering about ownership of beer towers. Get involved next time around if you live media and love bowling!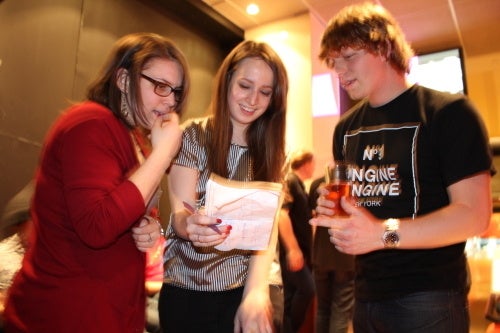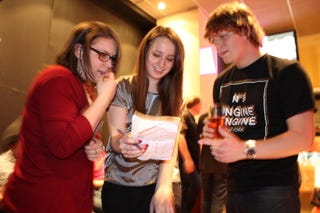 The interns (and contributor Kristina Lucarelli) eagerly try to make sense of the proceedings.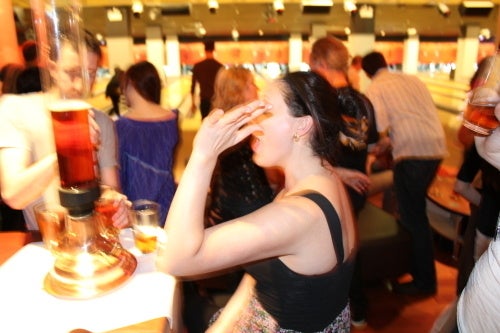 Sales and beer-enthusiasts get represented.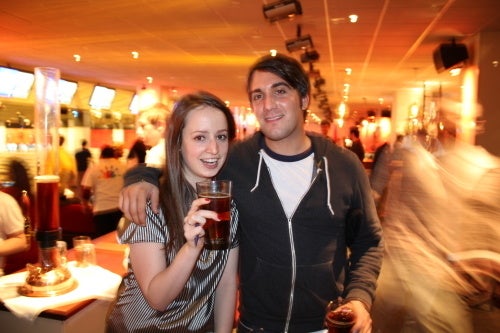 The interns had been told the tale of last year's team being awarded "Drunkest Team."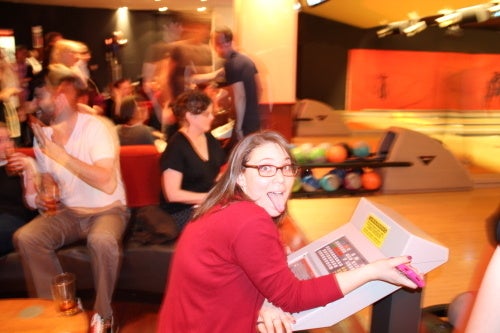 Kristina Lucarelli works some score-keeping magic.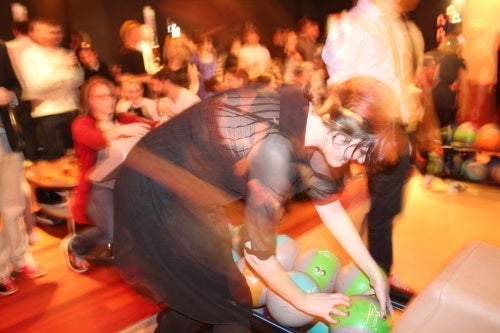 Whitney Jefferson goes for the green.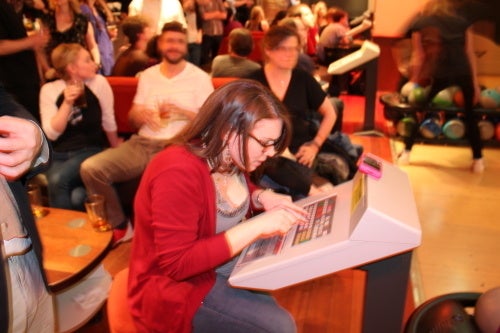 Button-pressing for victory.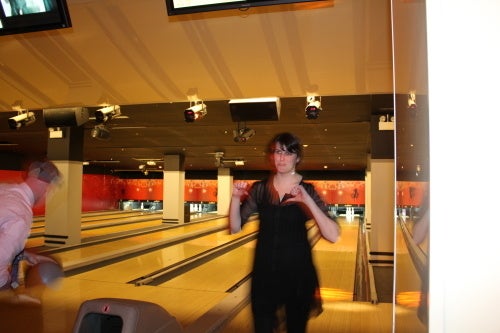 Better luck next time, Whitney.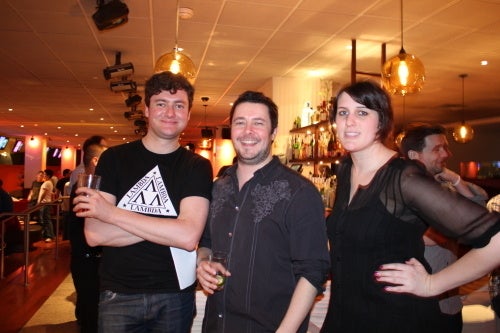 Editors Richard Blakeley, Whitney Jefferson and Anthony De Rosa (a.k.a. Soup) take time out to knock a few back and take in their bowling empire.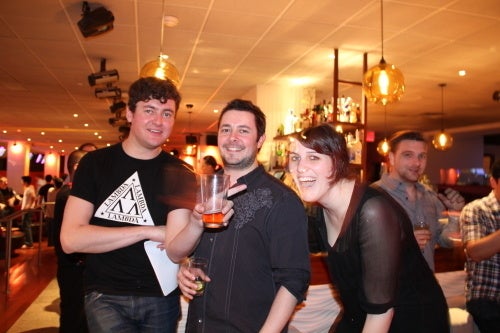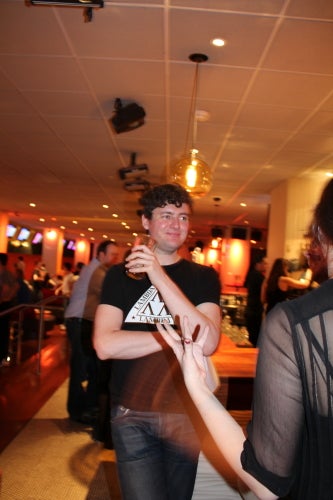 Blakeley enjoying "Gesticulating Jefferson"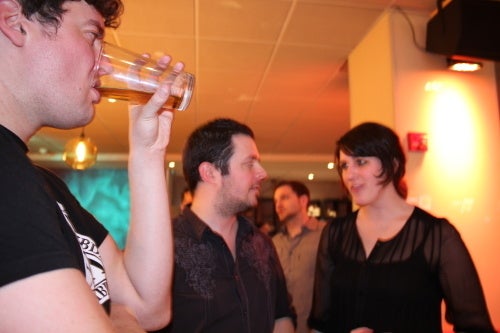 Hello old friend.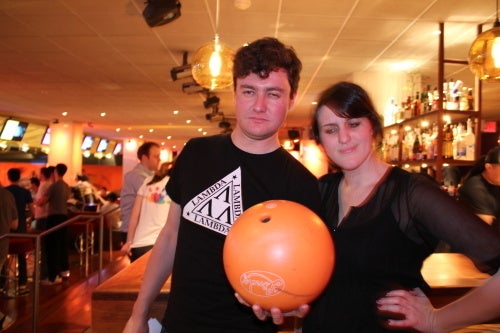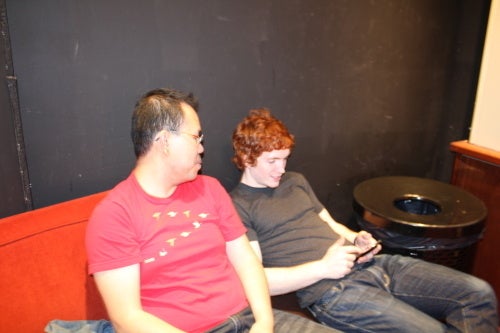 Gizmodo's Jason Chen and Matt Buchanan recuperate from Day-After-First-iPad-Review Day 2010.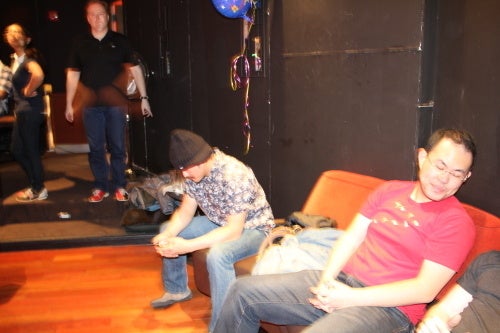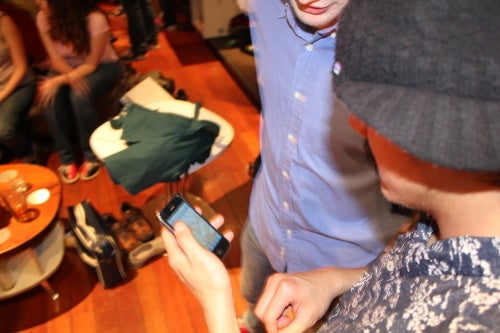 The Giz nerds can't turn it off, even for NYAMBL-sponsored fun.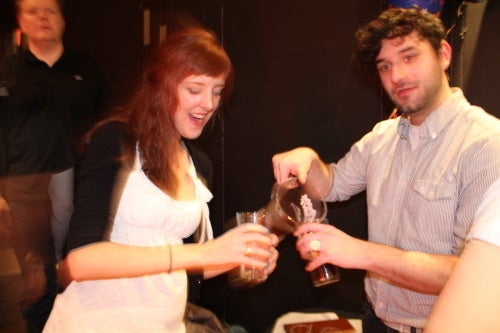 Jessica Poolt and Daniel Barnum-Swett get resourceful once the beer
towers have run dry.