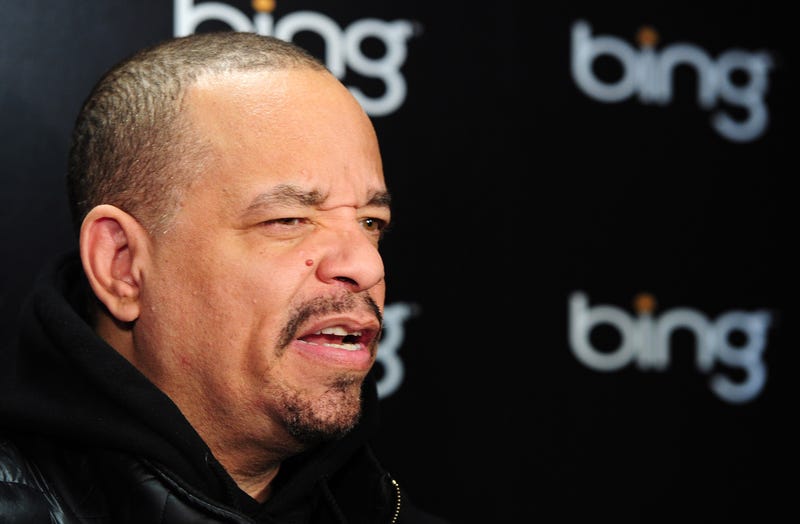 Ice-T is a pimp-turned-rap star-turned-wisecracking television detective on Law & Order: Special Victims Unit. He's also the husband of an unbelievably proportioned pinup model named Coco.
Born in New Jersey, Ice-T (then known as Tracy Marrow) moved to South Central L.A. to live with his aunt after his parents died in a car accident. He joined the Army after high school, but eventually fell into a career as a gang-banger and pimp. A 1985 car crash supposedly convinced him to trade his thuggish ways for a music career; he went on to be a pioneer on the early L.A. rap scene, releasing the milestone gangsta album O.G. (Original Gangster) and writing such explosive ditties as 1992's "Cop Killer." Intermittent albums, including Power, the first rap album to get slapped with a parental advisory sticker, followed throughout the '90s. 2006's comeback attempt aside, T's music career has more or less fizzled, but he's managed to reinvent himself as an actor.
Things have changed a bit for T-the reformed gangster rapper is now a middle-aged man taking a paycheck from NBC. His longstanding role on Dick Wolf's Law & Order: SVU-in which, ironically, the "Cop Killer" rapper plays a cop-has made him a household name. But T doesn't like to think of himself just as the man who plays Detective Odafin "Fin" Tutuola alongside crackers like Mariska Hargitay and Richard Belzer. In fall 2006, he starred in Rap School, a VH1 reality show on which he taught prep school kids the timeless art of rising to rap stardom.
In 2005, Ice-T married the buxom model Coco (real name Nicole Austin), who has the looks of an anime-inspired blow-up doll. He has two children, Letesha and Tracy Jr., with ex-wife Darlene Ortiz. [Image via Getty]